News
Health Clinics Outside of Texas Reporting 'Influx' of Women Seeking Access to Abortions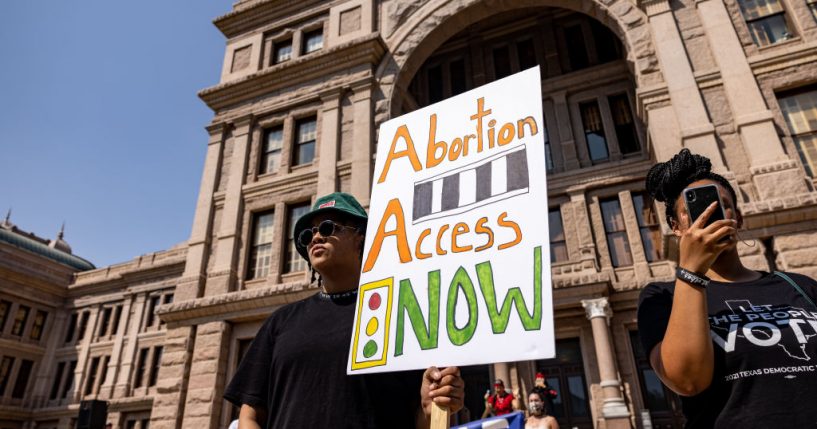 Women from Texas are traveling to other states seeking access to abortions just weeks after a law went into effect banning abortions after six weeks of pregnancy, according to a new report.
According to The Wall Street Journal, health clinics in Louisiana, Oklahoma and other states are reporting an "influx" of women from Texas seeking "abortions and other services."
Some clinics are reportedly "overwhelmed" with the amount of out of state patients. Administrators told the outlet they are adding hours to try to handle the influx.
Advertisement - story continues below
Administrator for Louisiana's Hope Medical Group for Women Kathaleen Pittman told the Journal, "Because of the delay, they're going to be farther along."
Texas clinics report several members of the staff have left their jobs since the law went into effect. Linda Shafer, administrator of Aaron Women's Clinic in Houston, explained, "My staff are scared to come to work. I usually have eight. I have two or three today."
Amy Hagstrom Miller, founder of Whole Woman's Health, claimed an estimated 80% of patients are now being denied access to abortions.
"They're leaving the clinic without a plan," Miller said.
Advertisement - story continues below
Texas Gov. Greg Abbott (R) signed another bill into law, adding additional restrictions to abortion, as IJR reported. It prohibits the use of abortion-inducing medication after seven weeks of pregnancy.
A federal judge struck down the Biden administration's effort to block the "heartbeat" bill that took effect on September 1.
The filing argued, "The State of Texas adopted S.B. 81 to prevent women from exercising their constitutional rights."
It added, "Texas has banned abortions months before viability — at a time before many women even know they are pregnant."
The filing went on, "When other States have enacted laws abridging reproductive rights to the extent that S.B. 8 does, courts have enjoined enforcement of the laws before they could take effect. In an effort to avoid that result, Texas devised an unprecedented scheme that seeks to deny women and providers the ability to challenge S.B. 8 in federal court."
Truth and Accuracy
We are committed to truth and accuracy in all of our journalism. Read our editorial standards.
Comment Down Below
Conversation