Hillary Clinton Reveals She Is One of the Electoral College Electors in New York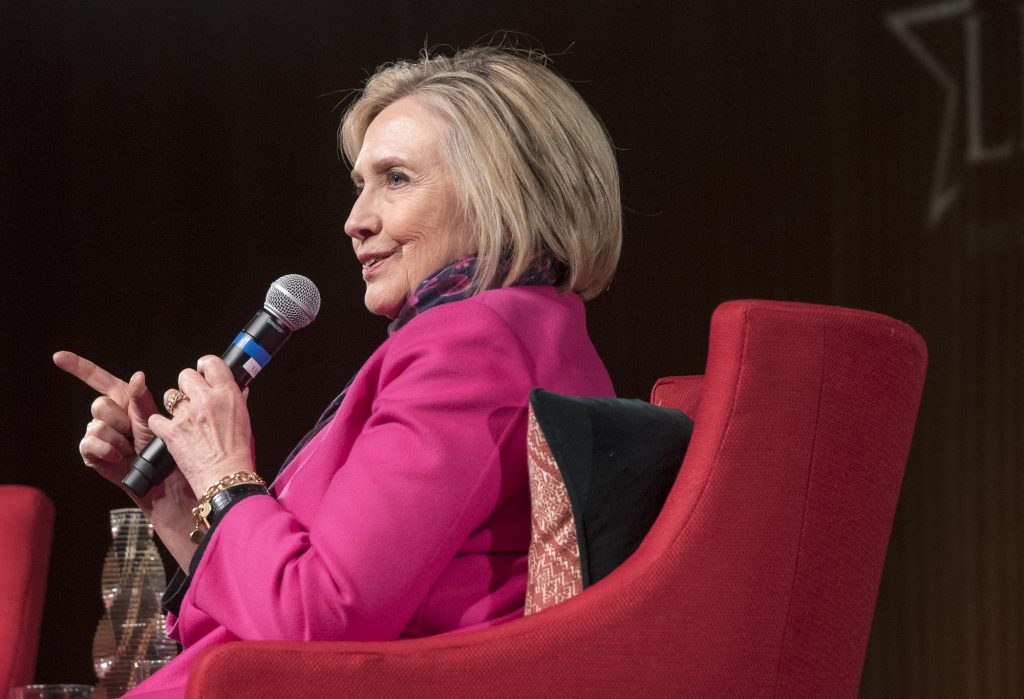 Former Secretary of State Hillary Clinton announced she is an Electoral College elector in New York.
"I'm an elector in New York," Clinton said during her appearance on SiriusXM's "Signal Boost."
She added, "I'm pretty sure I'll get to vote for Joe and Kamala in New York. So, that's pretty exciting."
Clinton made it clear she cannot imagine President Donald Trump would be reelected.
She explained she planned on voting early, but the lines were extremely long.
"I'm waiting for either a break in the line so I can vote early, or I'll just, you know, take up a bag lunch and go stand in line and vote on Election Day, depending upon what I can get done," Clinton said.
Watch her remarks below:
Clinton admitted she is "always nervous" on election day.
She is concerned the final results will not come in until a couple of days after the election.
In an interview with The New York Times' "Sway" podcast, Clinton said she "can't entertain the idea of him winning," as IJR previously reported.
Clinton told CNN in 2017 she is in favor of abolishing the Electoral College.
"I think it needs to be eliminated. I'd like to see us move beyond it, yes," Clinton said.
When former Vice President Al Gore won the popular vote but lost the presidency in 2000, Clinton called for the end to the Electoral College.
"We are a very different country than we were 200 years ago. I believe strongly that in a democracy, we should respect the will of the people and to me, that means it's time to do away with the Electoral College and move to the popular election of our president," Clinton said.
With more than 46 million mail ballots already cast, experts say it could take days or weeks to tally, as IJR previously reported.