News
House Dems Issue Memo Claiming Republicans Are 'Too Dangerous for American Families'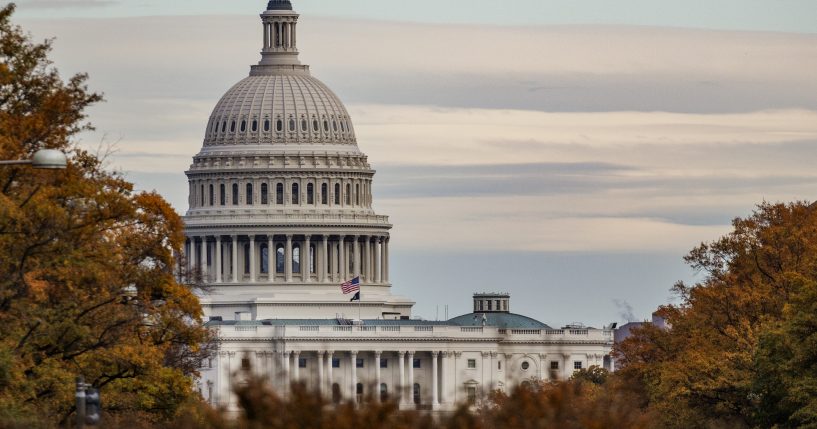 House Democrats blasted Republicans in a memo released ahead of the 2022 midterm elections, claiming they have a "dangerous, chaotic agenda."
The Democratic Congressional Campaign Committee (DCCC) issued the memo, obtained by Politico, Monday. It is titled, "House Democrats Are Delivering For The American People, Republicans' Reckless Politics Is Too Dangerous, Chaotic And Divisive To Run Congress."
The memo lists several instances where Democrats claim they have delivered, including fighting for American workers and families, combating COVID-19, and fighting for American values.
Advertisement - story continues below
"The stakes are clear — House Republicans are too dangerous for American families," the memo claims.
Mentioning the January 6 riot at the U.S. Capitol and anti-voter legislation, the Democrats continued, "Every day, Republicans demonstrate how unserious, cynical, and dangerous their return to power would be."
They also argued Republicans are a "threat to public health," citing their response to the pandemic.
"Republicans reckless agenda and sinister political playbook is dangerous and divisive. Simply put, American families will be hurt by Republicans' extremist policies and political maneuvers," the memo states.
Advertisement - story continues below
It goes on, "Democrats are going to fight to make meaningful change that lifts workers, small business owners, and delivers on our promise for a more just America."
The memo pointed out the DCCC has raised more than $106.5 million since January.
Are Republicans "too dangerous for American families"?
It went on to explain how "President Biden and House Democrats' Build Back Better Agenda is about delivering once-in-a-generation investments to improve American infrastructure and support American workers, rebuilding our roads and bridges, expanding access to broadband and creating millions of good-paying, union jobs."
Concluding the memo, Democrats suggested voters "will have to choose between betting on House Republicans' dangerous, chaotic agenda that divides Americans and does nothing to make their family's lives better and House Democrats who have fought to end the COVID-19 pandemic, reopened our schools, got Americans back to work, and delivered on game-changing legislation to improve their live."
Truth and Accuracy
We are committed to truth and accuracy in all of our journalism. Read our editorial standards.
Conversation