News
House Republicans Call On Facebook to Preserve Communications It Had With the FBI Ahead of 2020 Election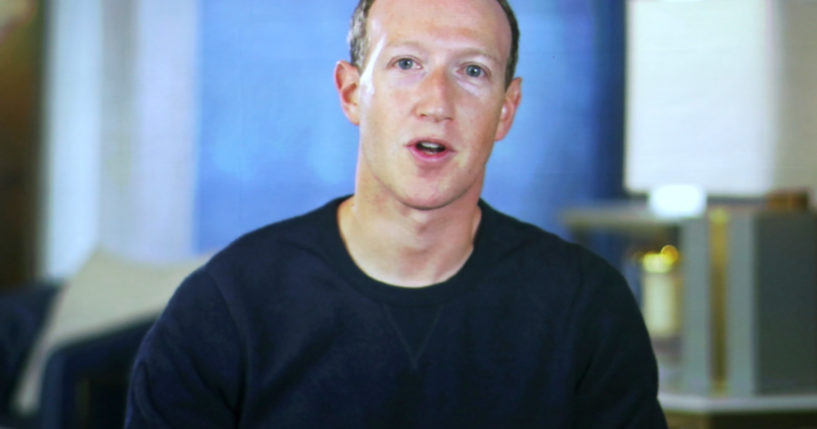 Republican members of the House oversight and judiciary committees requested that Facebook keep communications the company had with the FBI ahead of the presidential election in 2020.
The Republicans penned a letter to Facebook's founder and Meta CEO Mark Zuckerberg on Thursday accusing the company of suppressing the story on Hunter Biden's laptop.
"Shortly before the 2020 presidential election, Facebook suppressed an explosive New York Post article detailing how Hunter Biden used the position and influence of his father, now-President Biden, for personal gain, with the apparent awareness of President Biden," the Republicans wrote.
Advertisement - story continues below
They suggested that the company has "avoided any real accountability for its actions in interfering with election-related public discourse."
The letter noted that the company "recently described how Facebook's censorship of the allegations about the Biden family before the 2020 election followed a message from the Federal Bureau of Investigation that Facebook 'should be on high alert' for 'Russian propaganda.'"
The Republicans continued, "You acknowledged that this official alert from the FBI is what led to Facebook reducing the circulation of the Post's reporting on its platform, preventing Americans from fully understanding highly relevant allegations about President Biden's awareness of and involvement in his family's influence-peddling scheme."
Read the letter below:
Advertisement - story continues below
#BREAKING: @GOPoversight & Judiciary Republicans Press Facebook on Censorship of Biden Family Allegations

Send Formal Preservation Notice to Company. pic.twitter.com/FjkFo7nTI8

— House Judiciary GOP (@JudiciaryGOP) September 1, 2022
They went on to request "additional information about Facebook's actions to interfere in free and fair election-related public discourse."
Do you think Facebook has avoided any real accountability?
Concluding their message, the Republicans wrote, "Furthermore, this letter serves as a formal request to preserve all existing and future records and materials relating to the topics addressed in this letter."
They continued, "You should construe this preservation notice as an instruction to take all reasonable steps to prevent the destruction or alteration, whether intentionally or negligently, of all documents, communications, and other information, including electronic information and metadata, that are or may be responsive to this congressional inquiry."
During an interview with podcaster Joe Rogan, Zuckerberg admitted that the FBI "basically came to us — some folks on our team — and was like, 'Hey, just so you know, like, you should be on high alert."
Advertisement - story continues below
According to Zuckerberg, the FBI explained to them that "'we thought that there was a lot of Russian propaganda in the 2016 election. We have it on notice that, basically, there's about to be some kind of dump that's similar to that. So just be vigilant.'"
He added, "We just kind of thought: Hey, look, if the FBI, which I still view is a legitimate institution in this country, it's a very professional law enforcement — they come to us and tell us that we need to be on guard about something, then I want to take that seriously."
The FBI received significant criticism following Zuckerberg's admission, as Fox News reported.
Truth and Accuracy
We are committed to truth and accuracy in all of our journalism. Read our editorial standards.
Comment Down Below
Conversation