'I'm Speaking:' Pence, Harris Push Back Against Each Other on COVID-19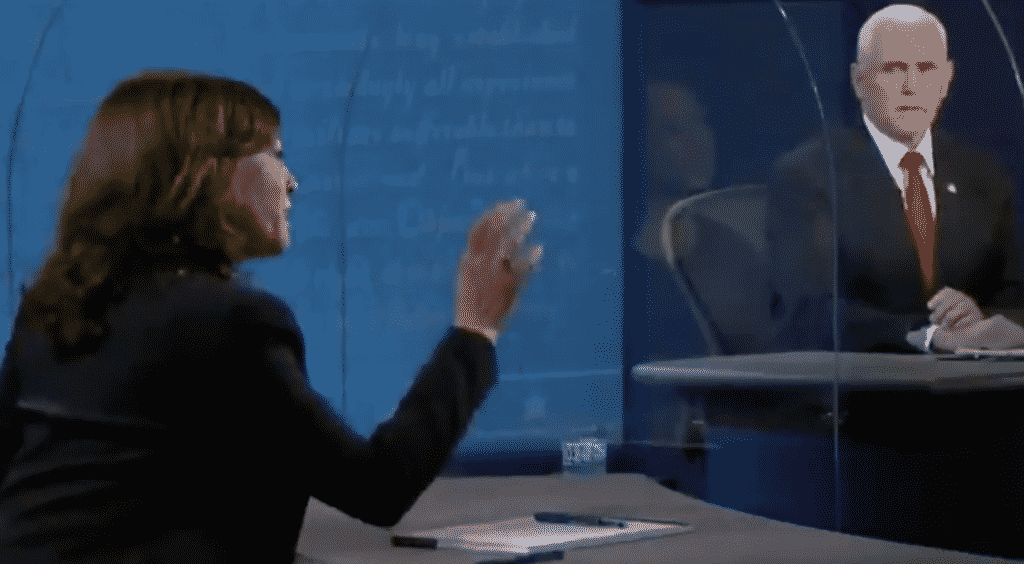 Vice President Mike Pence and Democratic Vice Presidential nominee Kamala Harris are trading jabs over the Trump administration's handling of the coronavirus pandemic.
During the first vice presidential debate on Wednesday night, Harris slammed the administration for failing to act when they knew of the outbreak from the beginning.
"Whatever the vice president is claiming the administration has done, clearly it hasn't worked. When you're looking at over 210,000 dead bodies in our country, American lives that have been lost, families that are grieving that loss," Harris said.
She added, "The vice president is the head of the task force and knew on January 28 how serious this was."
Watch the exchange below:
Sen. Kamala Harris to VP Pence: "Mr. Vice President, I'm speaking. I'm speaking." #VPDebate pic.twitter.com/PgOUhAu6ZS

— The Hill (@thehill) October 8, 2020
Harris noted Trump told Washington Post reporter Bob Woodward in a February phone call he knew how dangerous the coronavirus was, but said in March he "wanted to always play it down," as IJR previously reported.
She mentioned how Pence was questioned about Trump's plan to play it down.
"The vice president said when asked, 'Well why didn't you all tell anybody,' he said, 'Because the president wanted people to remain calm,'" Harris said.
Pence interrupted Harris, "I have to weigh in, I have to weigh in."
Harris fired back, "Mr. Vice President I'm speaking. I'm speaking."
She moved on to speak directly to the American people and challenged them to reflect on how the pandemic has affected them.
"How calm were you when you were panicked about where you're going to get your next roll of toilet paper? How calm were you when your kids were sent home from school and you didn't know when they could go back," Harris said.
She continued, "How calm were you when your children couldn't see your parents because you were afraid they could kill them."
Pence responded, "There's not a day gone by that I haven't thought of every American family that's lost a loved one."