Commentary
Inflation Rose 7.7 Percent in October – Appearing to Show Signs of Cooling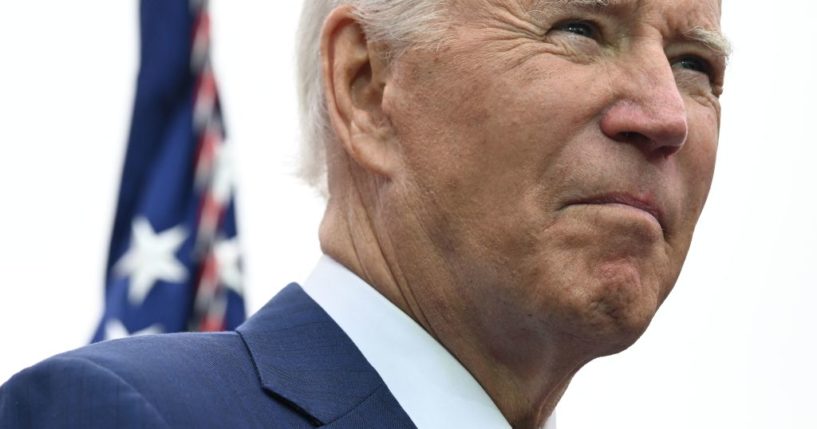 Americans weary of rising prices appear to be getting some good news with the October inflation report.
On Thursday, data released by the Labor Department showed the consumer price index (CPI) rose 7.7% in October, compared to the previous year.
That is down from 8.2% in September and marked the smallest 12-month increase since January 2022.
Advertisement - story continues below
And it was the first time since February that inflation was under 8%.
Economists expected inflation would hit 7.9% in October.
Meanwhile, the core CPI — which leaves out the price of food and energy — rose 6.3% in October, down from 6.6% the previous month.
JUST IN: US inflation grew at a 7.7% annual pace in October. That's still high, but it's the 1st month below 8% since February. (Inflation peaked at 9.1% in June).

Rent, food, gas and electricity costs are the big drivers.
In October alone, "shelter" contributed over half

— Heather Long (@byHeatherLong) November 10, 2022
Advertisement - story continues below
The New York Times notes, "The underlying details of the report were also encouraging: A slowdown in goods inflation that economists had long anticipated finally showed up, with prices for used cars and clothing falling markedly last month."
"And in services, part of a slowdown came from an expected decline in medical care costs, but some discretionary purchases also became cheaper, with a fall in airfares and sporting event tickets," it added. "The report provides early evidence that the Fed's campaign to slow rapid inflation may be combining with supply chain healing to ease price pressures."
Do you think inflation will continue to decrease?
Heather Long, an economic columnist for The Washington Post, points out that the latest report provides "some encouraging signs inflation is cooling (though we have a long way to go to normal)."
She noted grocery prices rose .4% in October, which was the smallest rise since last December.
Additionally, prices for used cars and trucks, airline fares, clothing, natural gas, and chicken fell last month.
Advertisement - story continues below
In a statement, President Joe Biden addressed the report as he said, "Today's report shows that we are making progress on bringing inflation down, without giving up all of the progress we have made on economic growth and job creation.  My economic plan is showing results, and the American people can see that we are facing global economic challenges from a position of strength."
"It will take time to get inflation back to normal levels – and we could see setbacks along the way – but we will keep at it and help families with the cost of living," he continued.
He added, "I will work with anyone – Democrat or Republican – on ideas to provide more breathing room to middle-class and working families. And I will oppose any effort to undo my agenda or to make inflation worse."
Advertisement - story continues below
We still have a long way to bring prices down. And we have seen inflation appear to ease before surging to 9%.
But Thursday's report is good news for Americans especially if it signals the beginning of the end of high inflation.
Truth and Accuracy
We are committed to truth and accuracy in all of our journalism. Read our editorial standards.
Comment Down Below
Conversation