News
Jeff Beck Dies at 78, Johnny Depp Was Reportedly By His 'Bedside'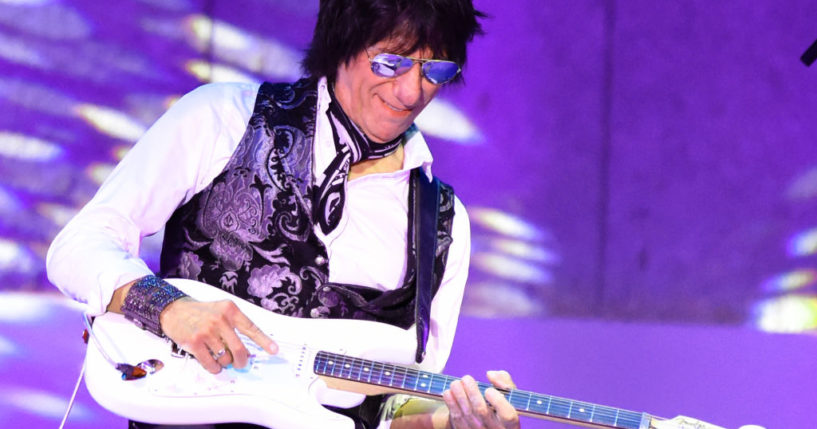 Rock guitarist, Jeff Beck, has died at the age of 78.
On Wednesday, a statement was posted to his Instagram confirming the news of his passing on Tuesday, and also his cause of death.
"On behalf of his family, it is with deep and profound sadness that we share the news of Jeff Beck's passing. After suddenly contracting bacterial meningitis, he peacefully passed away yesterday. His family ask for privacy while they process this tremendous loss," the statement read.
Advertisement - story continues below
Actor Johnny Depp was a close friend of Beck and was "by Jeff's bedside" before he died.
"They had a really tight friendship, they were extremely close, and he got even closer over this past summer when they were touring together. The sickness came on really quickly and it all deteriorated rapidly in the last couple weeks," a source told People.
The source revealed that Depp is "still processing the news" and is "devastated" by the loss.
Depp, who is also a musician, released an album with Beck titled "18" in July of last year.
Advertisement - story continues below
"It's an extraordinary honor to play and write music with Jeff, one of the true greats and someone I am now privileged enough to call my brother," he said following the release of the album.
Beck referred to Depp as his "creative partner."
"I haven't had another creative partner like him for ages. He was a major force on this record. I just hope people will take him seriously as a musician because it's a hard thing for some people to accept that Johnny Depp can sing rock and roll," he said.
On Jeff Beck's official website he is referred to as a "trailbrazing guitarist" and noted he "has been inducted into the Rock & Roll Hall of Fame twice."
Advertisement - story continues below
"He entered as a member of the Yardbirds in 1992 and as a solo artist in 2009. Beck has earned a total of eight Grammy Awards," per the website's biography of Beck.
Rolling Stone deemed Beck as the fifth greatest guitarist of all time.
Truth and Accuracy
We are committed to truth and accuracy in all of our journalism. Read our editorial standards.
Comment Down Below
Conversation