News
Jennifer Lopez Talks About Being Proud of Her Latina Roots and Giving Back to Her Community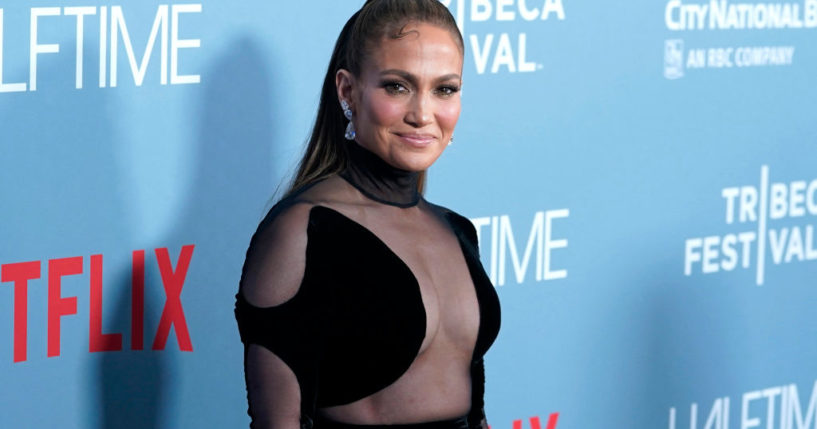 Singer Jennifer Lopez is giving back to her fellow Latina community.
Lopez, who is Puerto Rican, has been labeled one of the most successful Latina artists. She is also an actress and entrepreneur with her beauty brand called JLO Beauty.
As Forbes reported in 2021, Lopez is one of America's wealthiest self-made women.
Advertisement - story continues below
Now, she is using her influence to help other Latina entrepreneurs along with her Limitless Labs foundation.
She is also partnering with the non-profit Grameen America to put $14 billion into Latina-owned businesses by 2030, per Today. (1:30)
In an exclusive interview with NBC News, Lopez explained her vision, saying, "We're changing lives. "We want to take the Latino entrepreneur, empower them, give them opportunity where there wasn't — you know, me growing up the way I did, we weren't even in the conversation in that way."
"The opportunity to do something, that's all anybody wants. Nobody wants a handout, but that opportunity can change your life," she continued.
Advertisement - story continues below
EXCLUSIVE: Jennifer Lopez @JLo sat down with @MorganRadford to talk about partnering with @GrameenAmerica to invest $14 billion in Latina-owned businesses by 2030 and touched on the importance of embracing her Latina roots and giving back to her community #HispanicHeritageMonth pic.twitter.com/97xRNtfqAs

— TODAY (@TODAYshow) September 20, 2022
As NBC reported in February 2021, "Latinos are starting businesses at a faster rate than the national average across several industries, growing 34 percent over the last 10 years compared to just 1 percent for all other small businesses."
Latino-owned businesses are less likely to have loan applications approved than white-owned businesses.
Lopez explained during the NBC interview how she decided that she should own a part of her own business.
"Even in my own business, I was like, the artist who was making billions of dollars for other people, and not really even realizing it, just like happy to be in the room. And then I started to realize, wait a minute. I can make my own perfume, I can do this in my own way, I should own a part of this business," she said.
Advertisement - story continues below
Lopez also praised her mother, Guadalupe Rodríguez, and family for helping her embrace her Latina roots.
She said: "It's just who I was. And I think my mother and my family raised me to be proud of who I was. And so, when I went into these worlds, like Hollywood, where we were not represented at all, I almost felt like a unicorn. I'm Latina. I'm Jennifer Lopez from the Bronx and my parents are Puerto Rican, I'm Puerto Rican. and I think it made me feel special."
Truth and Accuracy
We are committed to truth and accuracy in all of our journalism. Read our editorial standards.
Comment Down Below
Conversation