Biden Tells Reporters: 'Of Course I Would' Meet With Trump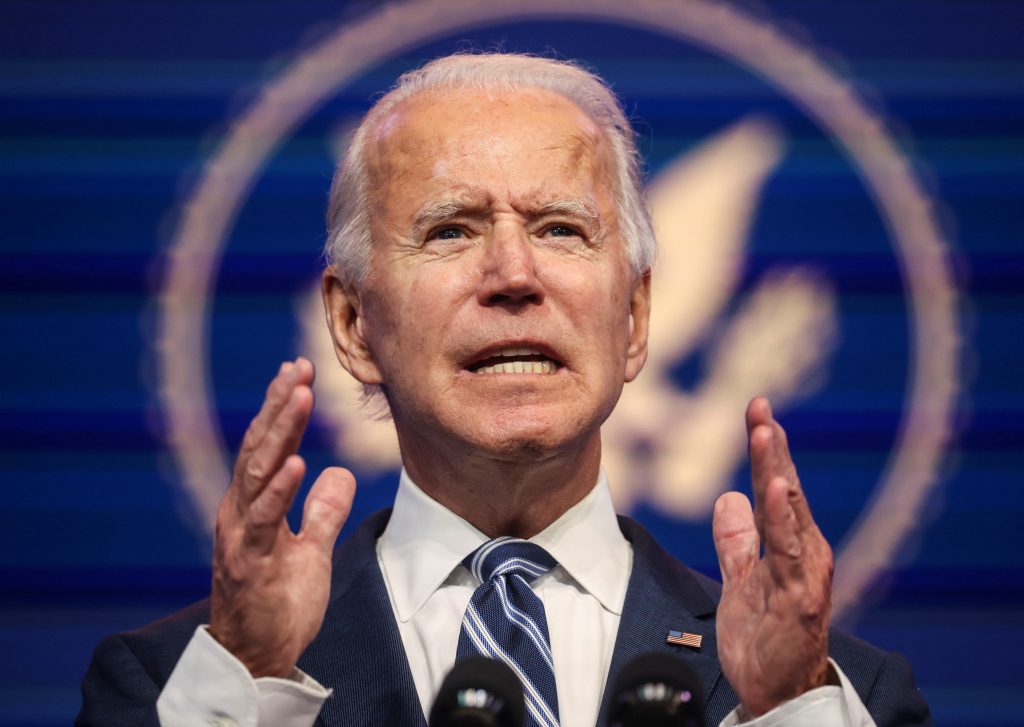 President-elect Joe Biden told reporters this week that he would meet with President Donald Trump if the president asked for a meeting.
The Democrat made the remarks during a brief conversation with reporters.
Biden just spoke to the pool briefly. Asked if he'd meet with Trump, he told us, "of course I would if he asked."

— Jennifer Epstein (@jeneps) November 24, 2020
The former vice-president was finally granted access to the materials afforded a presidential transition team this week when the Government Services Administration determined that he is the "apparent" winner. President Trump said that he "recommended" the step in a Monday night tweet.
Biden also told reporters on Tuesday that he did not have an intelligence briefing but that the briefings have recently been offered, as he said, "They've been very forthcoming offering all access and so we're going to be starting those on a regular basis."
Some Republicans recently started to break with the president — who still insists that he won the election — and said that Biden should be given intelligence briefings.
Former House Speaker Paul Ryan became the latest Republican to urge Trump to accept the results of the election this week. Ryan said, "The outcome will not be changed, and it will only serve to undermine our faith in our system of government, our faith in our democracy."
Prior to the election, President Trump hedged on whether he would support a peaceful transfer of power, telling reporters, "Well, we're going to have to see what happens."
The outgoing president and his successor traditionally meet before reporters at the White House prior to the next term. In 2016, President Barack Obama met with Trump in early November.
The formal transition of power between Trump and Biden began on a stage on Tuesday as the president-elect introduced his cabinet picks.
The president's lawyers have said that they will continue their legal battles to overturn the election. However, those fights have been largely unsuccessful and the election has recently been certified in swing states like Pennsylvania, Michigan and Georgia.