News
Joy Behar Makes Announcement About Whoopi Goldberg's Absence on 'The View'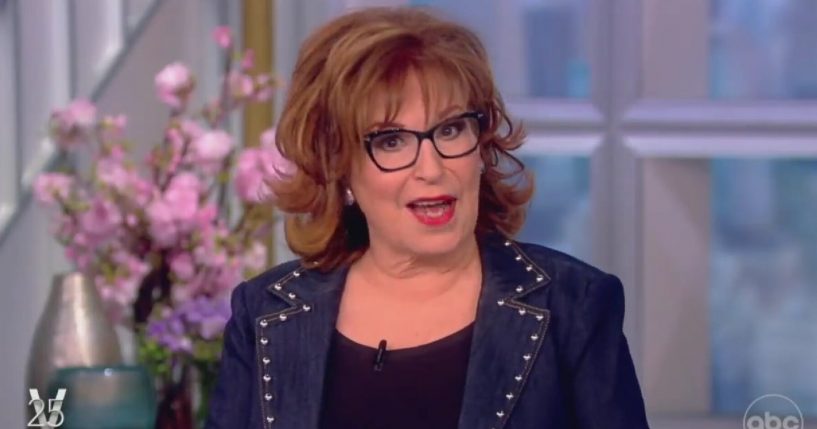 "The View" co-host Joy Behar made an announcement about Whoopi Goldberg's absence from the show.
Behar said during an episode of the program Monday, "If you're wondering where Whoopi is, the girl's got a movie she's making."
She added, "And she will be back when she finishes whatever she's doing. So she's gone for a while."
Advertisement - story continues below
Watch the video below:
WATCH: @JoyVBehar announces on @TheView that @WhoopiGoldberg "gone for a while" from the show to film movie pic.twitter.com/HD6Imye6cg

— Jackson Richman (@jacksonrichman) April 11, 2022
According to The Hollywood Reporter, Goldberg has been added to the cast of Amazon Studios' series adaptation of Neil Gaiman's "Anansi Boys."
Goldberg is in Scotland filming the series for the next few weeks.
Advertisement - story continues below
The Reporter explained, "Goldberg will pay Bird Woman, the god of birds and one of the story's primary antagonists.
The outlet continued, "She and the other newly cast actors will play gods who make up the World Before Time — a place where the animals are gods who still walk and that's full of beauty, magic and danger."
Goldberg said she has been a "fan of this book for a very long time and when Neil Gaiman told me it was being brought to the screen, I did everything I could to be part of it to help make people aware of Anansi and all his magic."
Gaiman told the Reporter when he "first conceived Anansi Boys, decades ago, I imagined Whoopi Goldberg as Bird Woman."
He added, "I wasn't able to meet her until 2018, when she interviewed me with some of the Good Omens team at New York Comic Con. At which point she mentioned that she had just finished listening to Sir Lenny Henry's reading of Anansi Boys, and that it was one of her favorite books."
Advertisement - story continues below
Gaiman continued, "Sometimes things feel planned and inevitable, and we are incredibly lucky. She's going to be scary."
Deadline noted the series will premiere in more than 240 countries and territories worldwide.
Truth and Accuracy
We are committed to truth and accuracy in all of our journalism. Read our editorial standards.
Comment Down Below
Conversation