News
She's Not Going Anywhere: Joy Behar Makes Move to Stay on 'The View'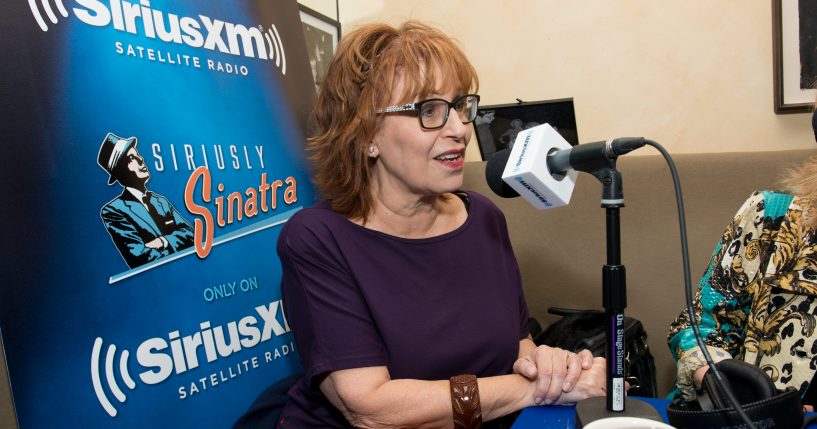 A representative for "The View" host Joy Behar has officially denied rumors that the longtime panelist will quit the show this fall. 
The representative called the rumors false in a statement to The New York Post, saying that Behar has signed another three-year deal with ABC. The new contract is expected to keep her at the network until 2025.
This news came after rumors that the panelist for ABC's daytime show planned to step down just before her 80th birthday this October. 
Advertisement - story continues below
The Western Journal previously reported the possible departure, citing an April 2020 Variety article where Behar's retirement plans were discussed in an interview for her nonfiction book, "Ladies Who Punch: The Explosive Inside Story of The View."
"I have a three-year contract," Behar said in the book, which came out in 2019. "But that doesn't mean I can't leave if I want to, because they can't really do anything to me at this point."
She added, "I don't see myself staying for more [time]. That's it! I could be wrong. If I'm as fabulous in [2022] as I am now, I'll think about [it]. But the chances of that happening…You know, time marches on. I'm not a kid."
Along with Meredith Vieira, Star Jones, Debbie Matenopoulos, and Barbara Walters, Behar was a founding member of the "The View" panel when the show debuted in 1997. 
Advertisement - story continues below
Before she was let go in 2013, Behar had been a part of the show for 16 years. She joined the panel once more in 2015, and she has occupied the center seat at the "Hot Topics" table ever since.
Currently, she co-hosts with Whoopi Goldberg, Sunny Hostin, and Sara Haines, and Ana Navarro appears one day a week. Behar also served as the moderator when Goldberg was suspended for two weeks earlier this year over her comments about the Holocaust.
Joy Behar on Trump's "ask China" response to @weijia: "He's a disgusting racist…And we know it when he goes after China and he goes after a Chinese-American girl…and anybody who still supports this guy needs to look in the mirror and ask themselves if they are racist also." pic.twitter.com/weNCM5hVS0

— Julio Rosas (@Julio_Rosas11) May 12, 2020
Behar has made no secret of her liberal ideology, frequently speaking out about her disdain for former President Donald Trump, including calling him a "disgusting racist."
"It's not easy to jump out of a plane."

— "The View" co-host @JoyVBehar jokes about her reaction to the U.S. Supreme Court striking down Roe v. Wade while the cast was on a flight pic.twitter.com/sQHnO8Fm9M

— The Recount (@therecount) June 27, 2022
Advertisement - story continues below
The devout feminist also recently reported her desire to jump out of a plane mid-flight when she received the news that the abortion rights case, Roe v. Wade, was overturned. 
Truth and Accuracy
We are committed to truth and accuracy in all of our journalism. Read our editorial standards.
Comment Down Below
Conversation