News
Judge Orders Trump Attorneys to Pay $175,000 for Failed Effort to Overturn Election Results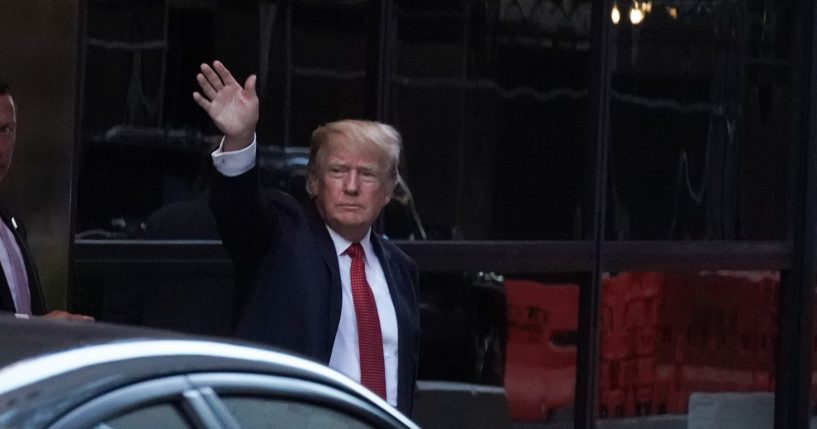 Attorneys for former President Donald Trump have been ordered to pay $175,000 in sanctions for a failed attempt to overturn 2020 election results in Michigan.
The order requires the attorneys, including Sidney Powell and Lin Wood, to pay the legal fees for the lawyers of Michigan Gov. Gretchen Whitmer (D) and Michigan Secretary of State Jocelyn Benson.
Roughly $22,000 will be awarded to their lawyers while the city of Detroit will receive about $153,000.
Advertisement - story continues below
According to The Washington Post, Howard Kleinhendler, one of the lawyers who represents Powell, said they "disagree with the district court's decision in its entirety and we plan to promptly appeal to the Sixth Circuit."
Wood also told the Post in an email, "I undertook no act in Michigan and I had no involvement in the Michigan lawsuit filed by Sidney Powell."
The lawsuit, challenging Michigan's election results, was dropped after the judge "found nothing but 'speculation and conjecture' that votes for Trump somehow were destroyed or switched to votes for Joe Biden, who won Michigan by 2.8 percentage points," as The Associated Press reported.
In June, state Senate Republicans who looked into Michigan's results came to the conclusion that there was no widespread or systemic fraud.
Advertisement - story continues below
The panel wrote, "The committee strongly recommends citizens use a critical eye and ear toward those who have pushed demonstrably false theories for their own personal gain."
Powell and other Trump allies previously accused Dominion Voting Systems of rigging the 2020 presidential election. A judge denied their requests in August to throw out the company's lawsuits against them.
The company said in a statement to the Post, "We are pleased to see this process moving forward to hold Mike Lindell, MyPillow, Rudy Giuliani, Sidney Powell, and Defending The Republic accountable."
Howard Kleinhendler, one of the lawyers representing Powell, also told the outlet, "We now look forward to litigating this case on its merits and proving that Ms. Powell's statements were accurate and certainly not published with malice."
He added, "We also anticipate taking full discovery of Dominion including a thorough review of its election software and machines used in the 2020 election."
Truth and Accuracy
We are committed to truth and accuracy in all of our journalism. Read our editorial standards.
Comment Down Below
Conversation