News
Florida Judge Smacks Down DeSantis' School Mask Mandate Ban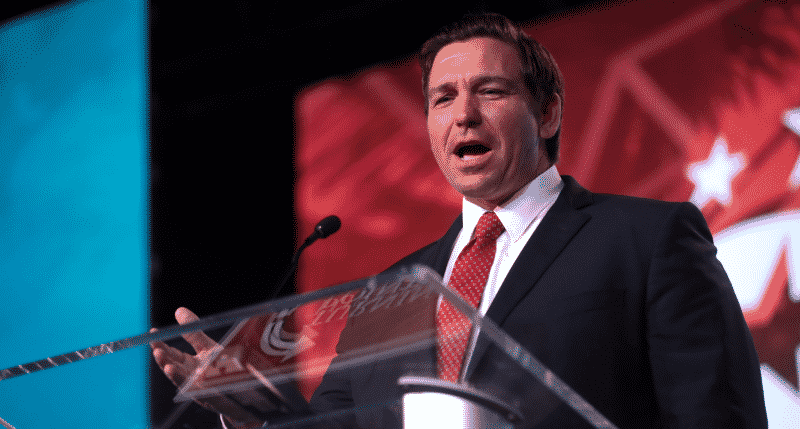 A Florida judge has struck down a state order that bans school districts from mandate mask-wearing.
Circuit Judge John C. Cooper sided with parents who said that the state's Constitution requires that schools keep students safe. They argued that mask mandates would keep students safe amid the pandemic.
While lawyers for Florida Gov. Ron DeSantis (R) argued that a new "parents' bill of rights" law prohibited school districts from implementing mask mandates, Cooper said that the law "doesn't ban mask mandates" and instead lets them decide whether to implement them.
Advertisement - story continues below
"I'm a parent — parents' rights are very important," Cooper said, adding, "But they're not without some reasonable limitation, depending upon safety, reasonableness and a compelling state need."
As The New York Times notes, "Judge Cooper granted an injunction against the Department of Education — but not the governor — blocking it from punishing local school boards. Florida had threatened to withhold funding from two school districts, Alachua and Broward, which were the first to impose strict mask mandates, in an amount equal to school board members' monthly salaries."
"The actions of the defendants do not pass constitutional muster," Cooper added.
DeSantis issued an executive order that banned schools from issuing mask mandates as he argued that parents should be able to decide whether or not their children wear masks.
Advertisement - story continues below
Earlier this month, the Florida governor threatened to "withhold the salary of the district superintendent or school board members, as a narrowly tailored means to address the decision-makers who led to the violation of law" by imposing mask mandates.
Cooper's ruling comes as Florida has set new records for the number of new cases, hospitalizations, and deaths from the virus.
This week, the state averaged 23,314 new cases and 227 deaths a day.
Truth and Accuracy
We are committed to truth and accuracy in all of our journalism. Read our editorial standards.
Comment Down Below
Conversation