News
Kamala Harris Not Convinced Chinese Balloon Will Have an Impact on Relations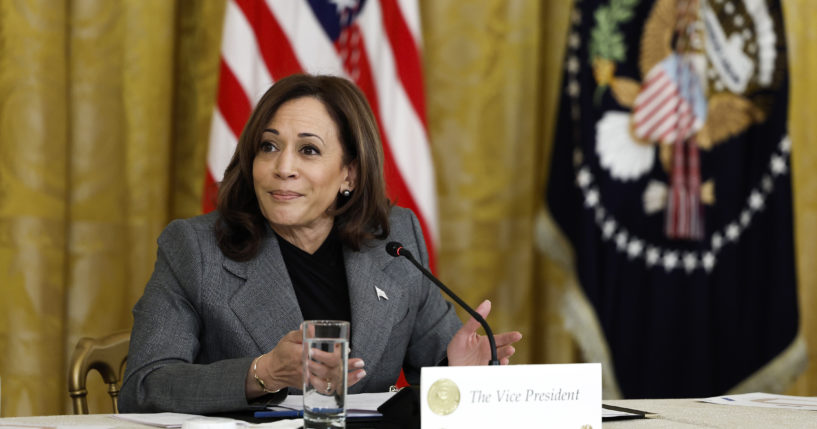 Vice President Kamala Harris weighed in on whether she believes the matter of the Chinese balloon will have an impact on relations.
When asked about the issue during an interview with Politico, Harris said, "I don't think so, no."
Harris was then asked about the Biden administration's approach to Beijing.
Advertisement - story continues below
"We seek competition, but not conflict or confrontation," Harris said.
Harris explained to Politico she said this to Chinese President Xi Jinping when they met in November at the Asia Pacific Economic Cooperation summit in Bangkok.
"Everything that has happened in the last week and a half is, we believe, very consistent with our stated approach," Harris said.
Politico pointed out the vice president participated in the interview roughly a day before she was scheduled to lead the U.S. delegation at the Munich Security Conference.
Advertisement - story continues below
China's top diplomat will notably be at the conference.
However, Harris said there was no meeting scheduled between herself and Foreign Minister Wang Yi.
Do you think it will impact relations?
Additionally, during the interview, Harris addressed questions surrounding another Biden-Harris ticket. 
"We were in Philadelphia recently and hundreds of people were shouting their support of the work that our administration has had and the success that our administration has accomplished and their desire to see it keep going," Harris said.
She added, "So I have seen just in terms of, in real life, real people being very supportive of the work that is happening. When I look at the midterms and how people voted, that gives me further objective and empirical evidence of this point."
Advertisement - story continues below
On Tuesday, The Washington Post reported that by the time the Chinese spy balloon reached U.S. airspace last month, U.S. military and intelligence agencies were tracking it for close to a week.
The agencies reportedly saw it as it took off from its home base on Hainan Island close to the south coast of China, the Post reported.
Several U.S. officials said the craft then took an unexpected turn.
They claimed analysts are looking into the possibility that China did not mean to enter U.S. airspace, per the Post.
Truth and Accuracy
We are committed to truth and accuracy in all of our journalism. Read our editorial standards.
Comment Down Below
Conversation