News
Kanye West Tears Into #MeToo Movement: 'Mob Mentality'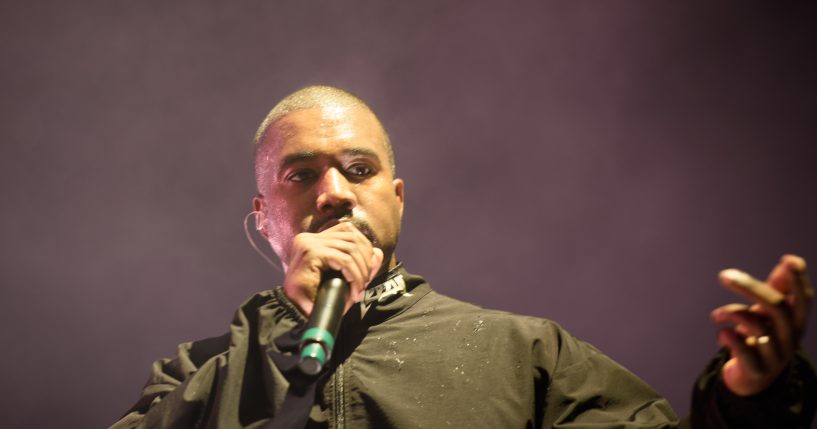 Kanye West commented on the #MeToo movement, suggesting it is "1984 mind control."
West said during a wide-ranging interview with podcast Drink Champs, "All the #MeToo – like, when I sit next to Marilyn Manson … for five songs, you know, it's like they can't cancel a song."
He added, "They'll hit you with the accusations or somebody who you was with 10 years ago. And also, there's women who've been through very serious things, pulled in alleys against they will – that's different than a hug, but it's classified as the same thing. It's power and politics. You know, power-hungry maniacs and just, control. This is 1984 mind control that we in. And mob mentality."
Advertisement - story continues below
Manson has been accused of committing sexual assault against several women, as Rolling Stone previously reported.
According to The Washington Post, "In 2007, American activist Tarana Burke used the term 'Me Too' to raise awareness and stand with victims of sexual abuse. A decade later, the hashtag went viral as women came forward to accuse powerful men of harassment and misconduct."
During the interview, West also indicated he still supports former President Donald Trump.
"I still got a red hat on today. I'll let y'all know that. I might not got it on, but I'll let y'all know where I stand," West said.
Advertisement - story continues below
https://t.co/BsyAwvBJg9
"I've still got a red hat on today."

– Kanye West pic.twitter.com/x4ep5Cuvkc

— Thorson (@IB_Thorson) November 5, 2021
In July of 2020, West told Forbes he no longer supported the former president.
Is the #MeToo movement "mob mentality"?
"It looks like one big mess to me," West said. "I don't like that I caught wind that he hid in the bunker."
He was reportedly referring to previous reports that Trump was moved to an underground bunker for a brief amount of time during protests at the White House.
Additionally, West commented on his run for the White House during the Forbes interview.
Advertisement - story continues below
"I'm not saying Trump's in my way, he may be a part of my way. And Joe Biden? Like come on man, please," West explained.
He continued, "You know? Obama's special. Trump's special. We say Kanye West is special. America needs special people that lead. Bill Clinton? Special. Joe Biden's not special."
Truth and Accuracy
We are committed to truth and accuracy in all of our journalism. Read our editorial standards.
Comment Down Below
Conversation