News
'Horrific Experience': Kavanaugh's Neighbor Speaks Out About Protesters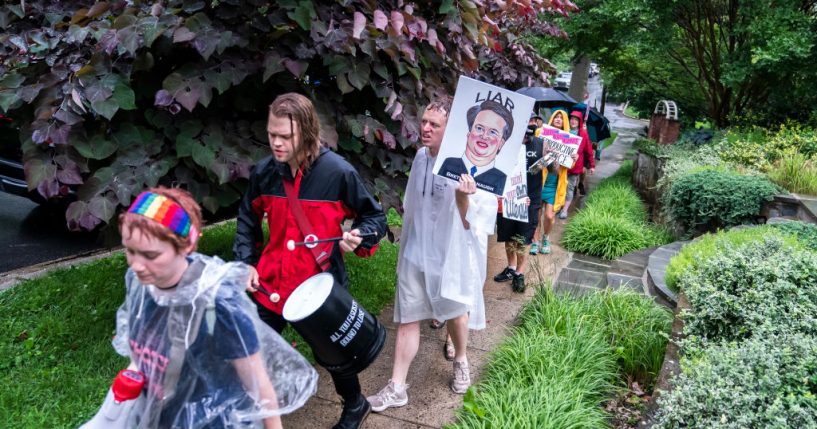 A neighbor of Supreme Court Justice Brett Kavanaugh opened up about how pro-choice protesters have affected their neighborhood.
"They are people who come from out of the area. They have a staging point in a parking lot fairly nearby," the neighbor told Fox News.
The outlet noted protesters usually appear on Wednesdays and Saturdays and arrive around 7 p.m.
Advertisement - story continues below
"That's when people are putting their kids to bed, there's little kids who live on the street. It's a horrific experience," the source explained.
They added, "It's not great if you have kids of any age, but it's unbelievably stressful and the kids are very upset, the kids have to be sent inside and it's so loud you can't put your kids to sleep."
The source continued, "They picked the exact time and they don't care. Literally, there's no way on a Wednesday night you can put your kid to bed."
According to the source, the protesters "have drummers, they have a megaphone, and they chant, they yell all kinds of things…They have told neighbors 'f— you, f— your children, things like that – and so they're abusive toward the neighbors and intimidating."
Advertisement - story continues below
The source told the outlet they have been told "that this is 'behaving within the bounds of the law' and the only law that could be enforced is the federal law that they're not supposed to protest outside the home of judicial officers, but the federal partners declined to enforce that law."
Additionally, the neighbor suggested people are "very concerned that if there isn't action taken, that this will escalate in a way that is very unpredictable and very unsafe and that's what's so discouraging, is the fact that there just doesn't seem to be anyone in a position of leadership or authority who is considering those issues and acting on them and  trying to look for a solution rather than just allowing this possibly to escalate."
No one is blaming Kavanaugh himself for the protesters, according to the neighbor.
"Him and his family are suffering more than any of the rest of us," the source said.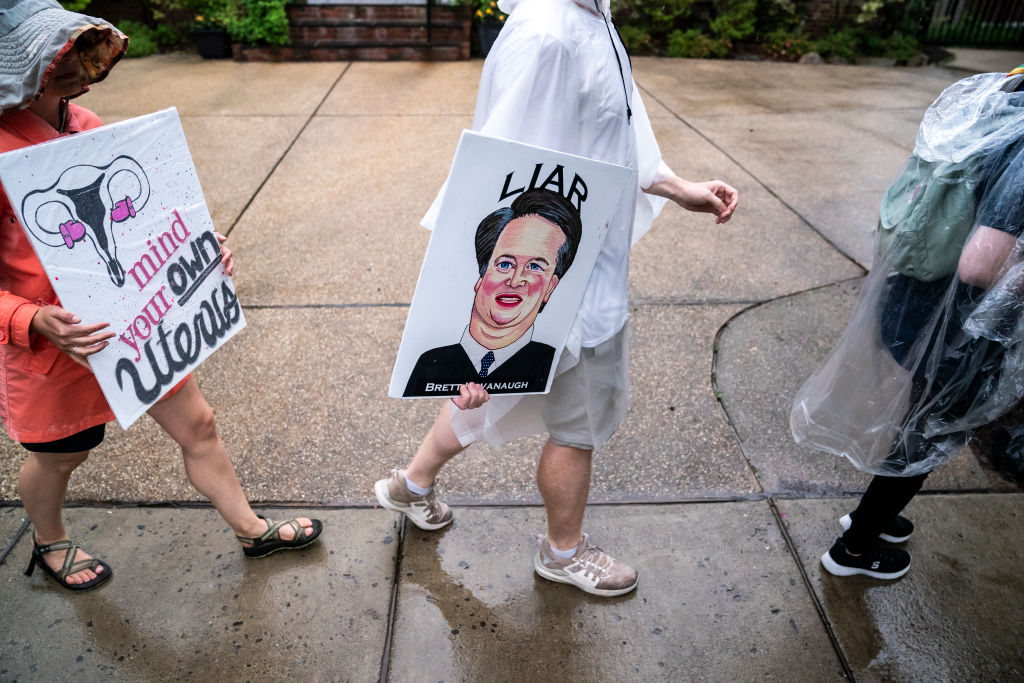 Advertisement - story continues below
Last week it was reported that a man with a gun and a knife was arrested near Kavanaugh's home after making threats against him.
The White House reacted to the incident, as IJR reported.
White House Press Secretary Karine Jean Pierre said, "The President condemns the actions of this individual in the strongest terms and is grateful to law enforcement for quickly taking him into custody."
She stressed Biden "has consistently made clear, public officials, including judges, must be able to do their jobs without concern for their personal safety or that of their families'. And any violence, threats of violence or attempts to intimidate justices have no place in our society."
Truth and Accuracy
We are committed to truth and accuracy in all of our journalism. Read our editorial standards.
Comment Down Below
Conversation