News
Kayleigh McEnany Slams Members of the Media Expressing Concern Over Musk's Deal With Twitter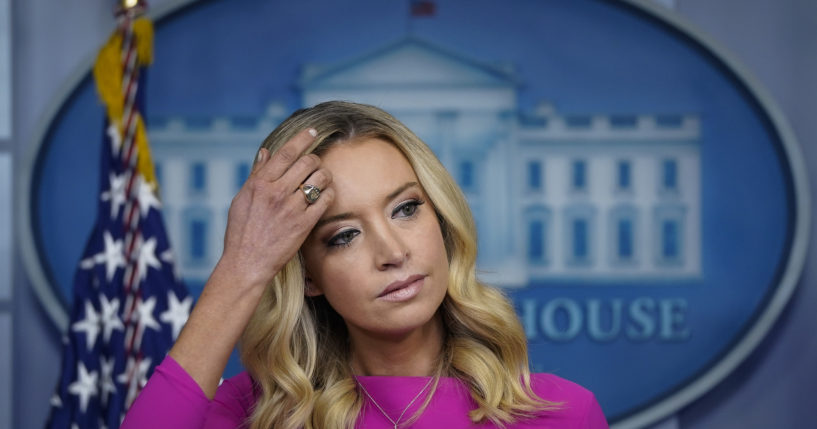 Former White House Press Secretary Kayleigh McEnany is going off on members of the media expressing concern over billionaire Elon Musk's Twitter takeover.
During an episode of Fox News's "Outnumbered," McEnany was asked why the concept of free speech is so dangerous to the "left."
She replied, "Because they can't allow people to think for themselves. They allow people to think for themselves, they get the Hunter Biden story. That can't happen. You have to ban one of the largest newspapers in the United States from the platform to censor that news, as Twitter did with The New York Post."
Advertisement - story continues below
McEnany continued, "My favorite, though – it is so ironic that they say this – Democratic congressman says that this will have major implications for our democracy, society and culture. Okay, our democracy."
She went on to mention comments made by members of the media on the deal.
"NBC reporter, 'If it gets done early enough, it could actually affect midterms.' And then Politico magazine editor, 'be very afraid.' So now they're worried about affecting elections when there is no doubt in my mind that Twitter affected an election with the censoring of the Hunter Biden news," McEnany said.
She explained, "John McLaughlin said 4.6% of voters would have changed their vote from Biden had they known about that news. Let people decide for themselves. They're smart. They can pick the right candidate, but don't hide information from them."
Advertisement - story continues below
Watch McEnany's comments below:
Do you agree with McEnany?
On Tuesday, it was reported Musk would proceed with the April merger agreement with the company.
"We received the letter from the Musk parties which they have filed with the SEC," a spokesperson for Twitter said.
They added, "The intention of the company is to close the transaction at $54.20 per share."
Advertisement - story continues below
Following the news, both Twitter employees and members of the media expressed their concern with the deal, as IJR reported.
NBC News reporter Ben Collins tweeted, "For those of you asking: Yes, I do think this site can and will change pretty dramatically if Musk gets full control over it. No, there is no immediate replacement."
He continued, "If it gets done early enough, based on the people he's aligned with, yes, it could actually affect midterms."
Former Politico Magazine editor Garrett M. Graff commented, saying, "Be afraid, be actually afraid."
Truth and Accuracy
We are committed to truth and accuracy in all of our journalism. Read our editorial standards.
Comment Down Below
Conversation