News
'Unconscionable and Unforgivable': Kellyanne Conway Slams Media Coverage of Daughter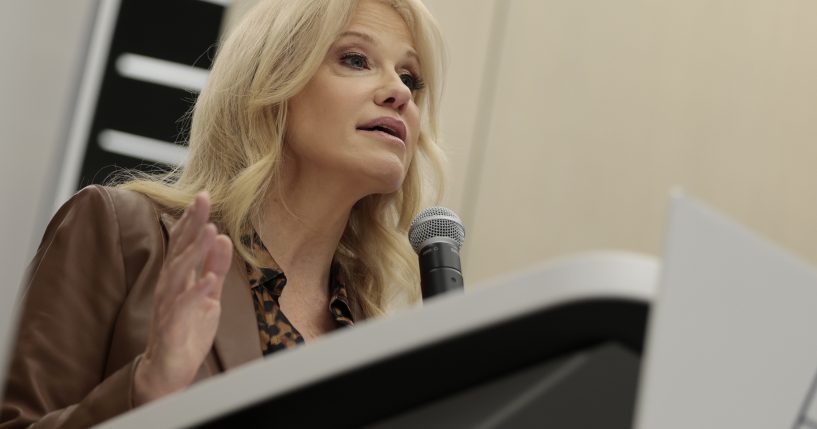 Former counselor to the president Kellyanne Conway expressed her frustration with the media over its coverage of her daughter.
Portions of an exclusive interview between Fox News and Conway were released to The Hill Friday.
"There is this unspoken rule among civilized adults, that kids are off limits. The idea that so many adults violated that, twisted it around and burned it to the ground in the summer of 2020," Conway said.
Advertisement - story continues below
She added, "To cover my 15-year-old daughter's social media postings is unconscionable and unforgivable. I'm a staffer in the White House. And they are outing and exposing my teenage daughter."
Conway explained it was wrong for the outlets to fixate on her daughter who was "doing what a lot of teenage girls do. Posting pictures, having fun with her friends, pushing back on authority, including mom and dad, expressing her political and cultural views. All of which I've always encouraged for all four of my children."
She continued, "I want them to be their own people, independent thinkers."
The portions of the interview come just one day after People reported an excerpt of Conway's new book, "Here's the Deal: A Memoir," explores how her husband's criticism of Former President Donald Trump affected their marriage.
Advertisement - story continues below
"I had already said publicly what I'd said privately to George: that his daily deluge of insults-by-tweet against my boss—or, as he put it sometimes, "the people in the White House"—violated our marriage vows to 'love, honor, and cherish" each other,'" Conway wrote in her book.
She added, "Those vows, of course, do not mean we must agree about politics or policies or even the president. In our democracy, as in our marriage, George was free to disagree, even if it meant a complete 180 from his active support for Trump-Pence–My Wife–2016 and a whiplash change in character from privately brilliant to publicly bombastic."
Do you agree with Conway?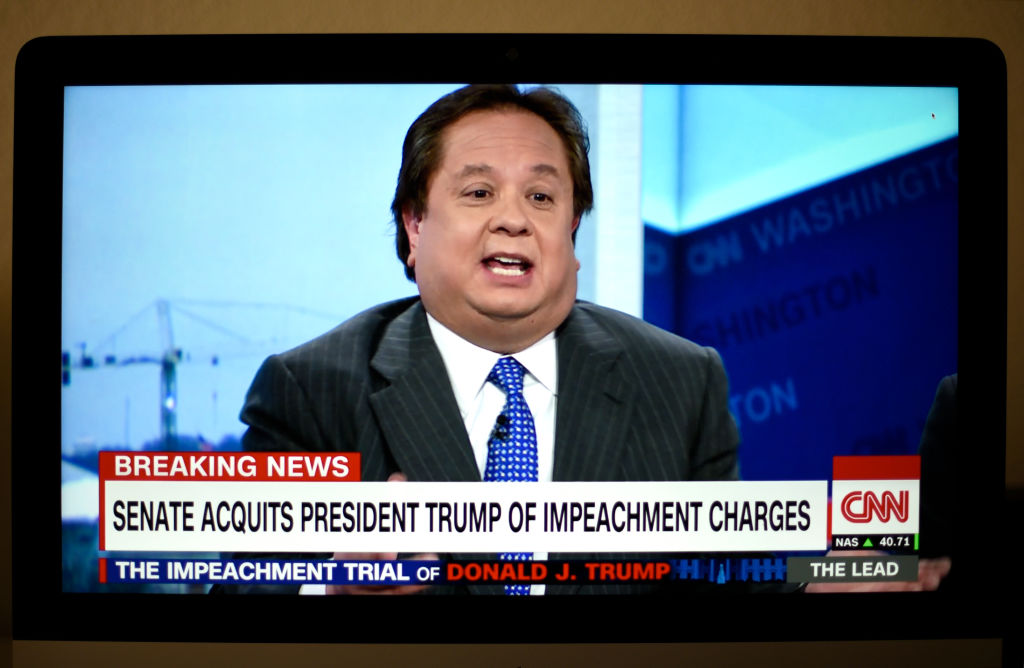 Conway explained her husband's "answers were always the same. Trump, Trump, Trump . . . The reflexive, obsessive, formulaic 'but Trump' slur that permeated half the Congress and half the country was now dominating half the Conway couple."
In August 2020, The Washington Post reported Conway would be leaving the Trump administration at the end of the month.
Advertisement - story continues below
"This is completely my choice and my voice. In time, I will announce future plans. For now, and for my beloved children, it will be less drama, more mama," Conway said at the time in a statement.
Truth and Accuracy
We are committed to truth and accuracy in all of our journalism. Read our editorial standards.
Comment Down Below
Conversation