News
Late Olivia Newton-John Remembered on What Would Have Been Her 74th Birthday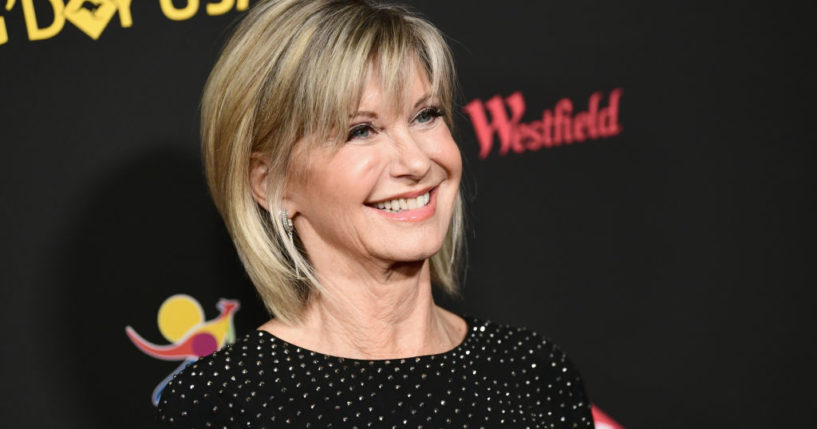 Actress and singer Olivia Newton-John was honored on what would have been her 74th birthday.
On Monday, Newton-John's husband, John Easterling, penned a heartfelt tribute to her on his Instagram sharing a memory of their time together.
"I had a bearing on Elbow Cay but there was no visibility. The sea was rolling and chopping and after a few minutes I was wondering if the currents and the wind had blown us between two islands and maybe we were out in the open ocean just headed to Africa," he wrote.
Advertisement - story continues below
He continued, "But, as quickly as the storm started, the winds died down, the rain stopped, the sun poked through and the seas turned back to that beautiful turquoise. As the mist cleared you could see the Hopetown Lighthouse on Elbow Cay and we were perfectly on course."
Easterling also described seeing dolphins at the bow of the boat that lead them under the rainbow and that in that moment Newton-John looked at him like he was "a superhero" but he knew it was "mostly blind faith" and "dumb luck."
"As the dolphins led us over the gorgeous aqua water, under the rainbow towards the lighthouse, we both recognized the fingerprints of the supernatural were all over this — and that's the way we lived our life. Every day with Olivia there was a hint of magic and [an] everyday day with Olivia was a bit of the supernatural. Happy Birthday Honey — I love you! – Amazon John," he concluded.
Advertisement - story continues below
Newton-John and Easterling were married for 14 years.
John Travolta also paid tribute to his "Grease" co-star on his Instagram Story, writing, "Happy Birthday my Olivia," with a photo of them together from the movie.
Romans 12:15 says, "Rejoice with those who rejoice; mourn with those who mourn."
Chloe Lattanzi, Newton-John's daughter, posted a video on her Instagram celebrating her "beautiful mama's birthday" with loved ones.
Newton-John died on August 8 after a long battle with breast cancer.
Truth and Accuracy
We are committed to truth and accuracy in all of our journalism. Read our editorial standards.
Comment Down Below
Conversation