News
Leaked Scene From Film Goes Viral for Featuring Monologue About Cancel Culture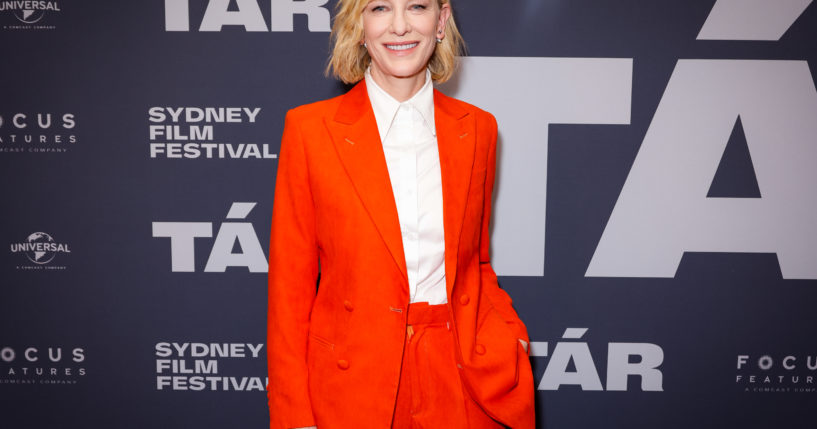 A scene from the drama "Tár" made its rounds on social media as it appeared to address cancel culture.
During the scene, Cate Blanchett's character Lydia Tár is seen sitting at a piano with what appears to be a student.
After speaking about Bach, the student responds, "Nowadays, white, male, cis composers, just not my thing."
Advertisement - story continues below
Blanchett's character replies, "Don't be so eager to be offended. The narcissism of small differences leads to the most boring conformity."
After mentioning another composer, Blanchett later explains, "If Bach's talent can be reduced to his gender, birth country, religion, sexuality and so on, then so can yours."
She, as her character, points out when the student goes on into the world to conduct, the performers will be handed rating sheets.
"What kind of criteria would you hope that they would use to do this?" Blanchett asks.
Advertisement - story continues below
The monologue did not appear to have an impact on the student as he gathered his things and called Blanchett's character a "f***ing bitch."
She fires back, "And you are a robot."
Watch the scene below:
From the new film Tár. Props to Todd Field for writing this little monologue. pic.twitter.com/LMIEn8ZQKQ

— Joel Berry (@JoelWBerry) November 17, 2022
The New York Times explains Blanchett portrays a "renowned conductor and composer whose true art might be the power she wields — over the orchestra she leads, over the young women she dangles opportunity in front of, and beyond."
Advertisement - story continues below
According to the Times, the film "centers on Tár's downfall after some of her past misbehaviors begin to return to haunt her, and it details the ways in which she is protected by those around her, until she's deemed expendable."
The film was directed by Todd Field and released on October 28.
Truth and Accuracy
We are committed to truth and accuracy in all of our journalism. Read our editorial standards.
Comment Down Below
Conversation