Louie Gohmert Leads GOP in Lawsuit Against Pence in an Effort to Overturn the Election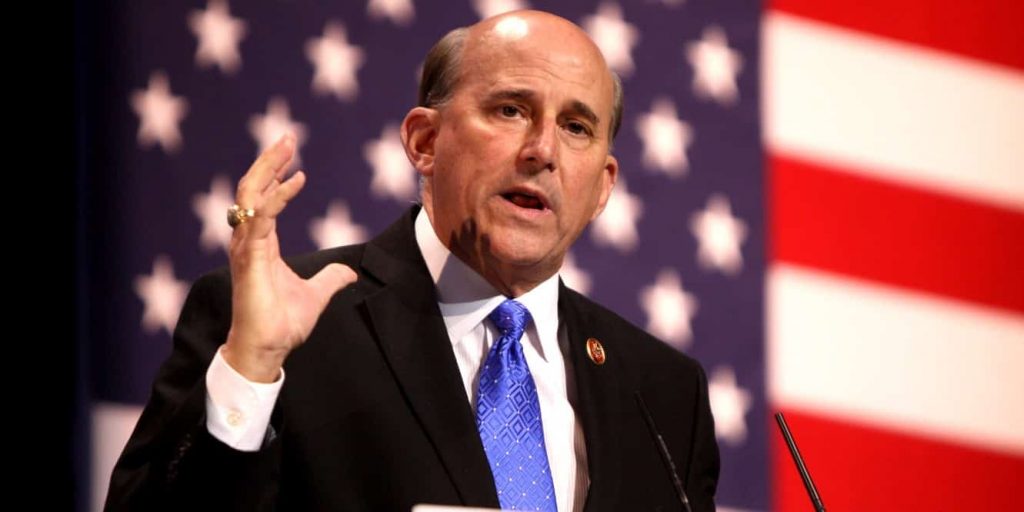 As President Donald Trump's hopes of overturning the election have dwindled to Hail Mary lawsuits, some Republicans loyal to the president are making their own play.
Congressman Louie Gohmert (R-Texas) is leading a group of Republicans in a lawsuit aimed at forcing Vice President Mike Pence to select Trump electors on January 6th — the date that Congress meets to finalize the election.
Gohmert was joined in the suit by a group of Republican operatives, including Kelli Ward, who has mounted two unsuccessful Senate bids in Arizona. The lawsuit claims that the other parties "constitute the full slate of the Arizona Republican party's nominees for presidential electors."
⚖️NEW: VP Pence has been sued by Rep. Louie Gohmert (R-Tex.), Kelli Ward and other GOP mbrs in a far-fetched bid to overturn Biden's win

Plaintiffs ask Judge Jeremy Kernodle, a Trump-appt'd fed judge in Texas, to find that Pence is authorized to pick pro-Trump electors on Jan. 6 pic.twitter.com/BumNwLm5ss

— John Kruzel (@johnkruzel) December 28, 2020
The lawsuit claims that Arizona and several other states "appointed two competing slates of electors." Arizona's electors certified Joe Biden on December 14th, though a group of Republicans from the state attempted to certify fake electors in a trip to Washington, D.C.
The group that Gohmert leads is asking the court to give Pence the authority to overturn the election by throwing out the electors from certain states that were won by Biden.
Their lawsuit argues that parts of the 1887 Electoral Count Act are unconstitutional.
Some Republican members of Congress have said that they will object during the counting of votes. President Donald Trump tweeted on Sunday evening, "See you in Washington, DC, on January 6th. Don't miss it."
See you in Washington, DC, on January 6th. Don't miss it. Information to follow!

— Donald J. Trump (@realDonaldTrump) December 27, 2020
In the upper chamber, Senate Majority Leader Mitch McConnell (R-Ky.) has warned his party members that it would be politically unwise to challenge the election results.
Senator John Thune (R-N.D.) recently told reporters than an effort to overturn the election in the Senate "would go down like a shot dog."
Thune added, "I just don't think it makes a lot of sense to put everybody through this when you know what the ultimate outcome is going to be."
That remark drew ire from the president, who tweeted, "Republicans in the Senate so quickly forget. Right now they would be down 8 seats without my backing them in the last Election. RINO John Thune, 'Mitch's boy', should just let it play out."