Commentary
Bill Maher Urges Biden to Ditch Harris as VP: 'She's a Bad Politician'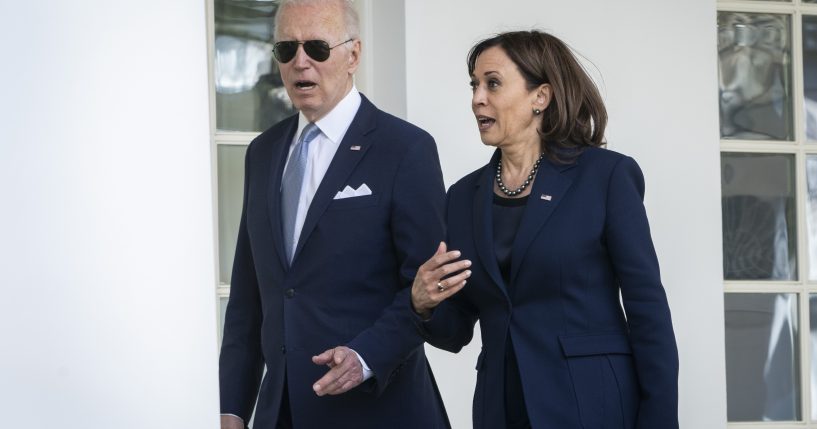 Is it time for President Joe Biden to replace Vice President Kamala Harris?
During a segment of HBO's "Real Time with Bill Maher," host Bill Maher made a case for a change.
"What I could see is replacing the vice president because she's not very popular anywhere. And it didn't seem to work out… That's been done before in a ticket," Maher said.
Advertisement - story continues below
The Atlantic's Caitlin Flanagan chimed in to argue the vice president is "for some reason an off-putting person" and has a lot of "baggage."
"I just think she's a bad politician. And… I think she's a very bright person," Maher said.
He went on, "But I can see them doing that because a lot of the problem with Biden being old is, 'Oh, if he dies, then you know you're gonna get this person.' OK, so here's the problem with the Democratic Party. They're so boxed in by identity politics that you cannot conceive of a Democratic ticket that doesn't have a woman and person of color on it."
"And pretty soon, you're gonna line up behind that gay, Latino, and you're gonna have to have, you know, a deaf Eskimo," Maher joked.
Advertisement - story continues below
Watch the video below:
Bill Maher explains why he thinks @JoeBiden may replace @KamalaHarris on Democrats' 2024 ticket.

"She's just not very popular, anywhere," Maher said. "I just think she's a bad politician." pic.twitter.com/9ySjNONSKq

— Bob Brigham (@BobBrigham) October 1, 2022
Do you think Biden should replace Harris?
Maher's comments come after Harris mistakenly said the United States has an alliance with North Korea.
And after she suggested relief for Hurricane Ian should be distributed with a focus on "giving resources based on equity."
"We have to address this in a way that is about giving resources based on equity, understanding that we fight for equality but we also need to fight for equity, understanding not everyone starts out at the same place," Harris said Friday.
Advertisement - story continues below
Additionally, FiveThirtyEight's average of polls finds just 38.9% of Americans approve of Harris' job performance while 50.4% disapprove, as of Sept. 26.
Getting rid of Harris would likely be a double-edged sword for Biden.
It would alleviate any headaches caused by her.
But it would also force his team to explain why they were not sticking with the first woman and first woman of color to serve as vice president. And what motivation would Harris have to step aside quietly?
Advertisement - story continues below
At the same time, elevating a politician to the second highest office in the country could pose a risk that they would outshine Biden. And Democrats might start to clammer for the new star and urge him not to run in 2024, so the new vice president could run for president.
Truth and Accuracy
We are committed to truth and accuracy in all of our journalism. Read our editorial standards.
Comment Down Below
Conversation