News
Major Companies Announce They Are Committed To Providing Job Opportunities for Afghan Refugees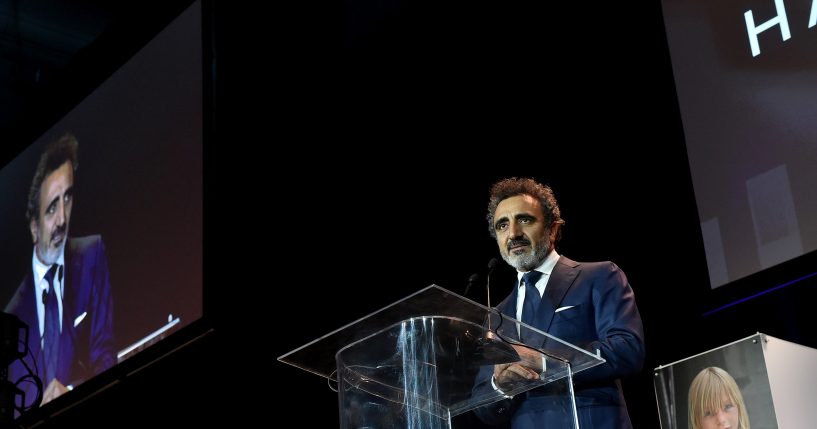 Major companies are joining an initiative to provide job opportunities for Afghan refugees coming into the United States.
The Tent Partnership for Refugees, the group leading the effort, announced in a press release 33 major companies said they will join the initiative and pledge to help "create economic opportunities for Afghans as they start their new lives in America."
Amazon, Facebook, Pfizer, and Tyson Foods are among the companies committed to the effort.
Advertisement - story continues below
"As part of this new commitment, some of America's biggest employers will create job opportunities, provide training and other resources to help Afghans better integrate into the American economy — a fundamental component for Afghans' successful resettlement in the U.S.," the press release continues.
Hamdi Ulukaya, Founder and CEO of Chobani and Founder of the Tent Partnership for Refugees argued in a statement that America "is at a critical juncture, and every part of our society must play its part to welcome our Afghan brothers and sisters. They have stood by our side, and we must stand by theirs."
He continued, "I am so proud of the businesses stepping up today — and hope that many more will join our coalition. I've said this before and I'll say it again — the moment a refugee gets a job, it's the moment they stop being a refugee. It's the moment they can stand on their own two feet; it's the moment they can make new friends; it's the moment they can start a new life."
The press release noted Amazon has already "undertaken remarkable efforts" to include refugees in its workforce, hiring them at its fulfillment and transportation centers.
Advertisement - story continues below
"We are committed to expanding and improving on these efforts and providing employment support for the refugee population, including the imminent need for Afghan refugees," Beth Galetti, Amazon's Senior Vice President of People eXperience and Technology said.
According to Pfizer CEO Albert Bourla, the company "will be undertaking a number of projects in support of Afghan refugees and Special Immigrants – from hiring them into our workforce, to mentoring Afghan refugees and preparing them for their new workplaces."
Fox News noted nearly 37,000 Afghan refugees are expected to resettle in the United States over the next few weeks.
Truth and Accuracy
We are committed to truth and accuracy in all of our journalism. Read our editorial standards.
Comment Down Below
Conversation