News
Majority of Americans Believe the Supreme Court Should Reject Texas Abortion Law: Poll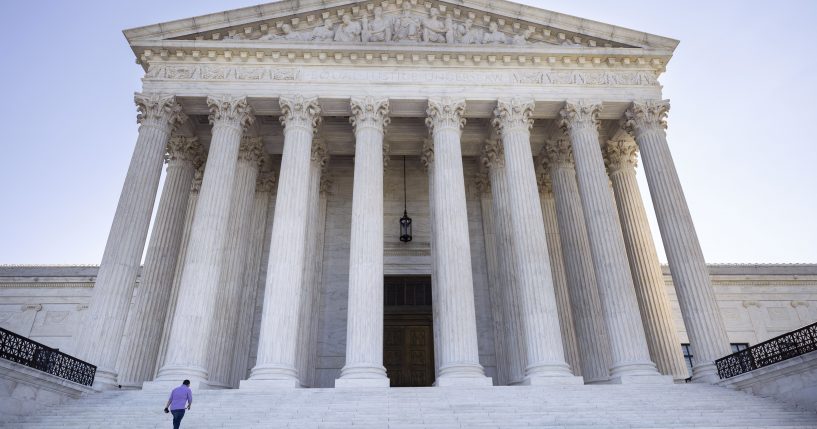 A poll found the majority of Americans do not support a Texas law banning all abortions after six weeks of pregnancy.
According to a Washington Post-ABC News poll published Tuesday, 65% of Americans say the Supreme Court should reject the law while only 29% say the court should uphold it.
When asked about Roe v. Wade, 60% of Americans believe the court should uphold the ruling. Only 27% say the ruling should be overturned.
Advertisement - story continues below
The poll also asked, "Do you think the decision whether to or not a woman can have an abortion should be (regulated by law) or should be (left to the woman and her doctor)?"
Twenty percent of Americans say it should be regulated by law compared to 75% who say it should be left to the woman and her doctor. Only 5% held no opinion on the matter.
As the Post notes, "The lopsided support for maintaining abortion rights protections comes as the court considers cases challenging its long-term precedents, including Dec. 1 arguments over a Mississippi law banning abortions after 15 weeks of pregnancy."
In a 5 to 4 vote in September, the Supreme Court refused to block the Texas law. The opinion stated the abortion providers did not address "complex and novel antecedent procedural questions" adequately in their case against the law.
Advertisement - story continues below
The decision explained, "In reaching this conclusion, we stress that we do not purport to resolve definitively any jurisdictional or substantive claim in the applicants' lawsuit."
It continued, "In particular, this order is not based on any conclusion about the constitutionality of Texas's law, and in no way limits other procedurally proper challenges to the Texas law, including in Texas state courts."
Should the Supreme Court reject the Texas abortion law?
The law garnered strong reactions from several, including President Joe Biden. He said in a statement the bill "blatantly violates the constitutional right established under Roe v. Wade and upheld as precedent for nearly half a century."
Truth and Accuracy
We are committed to truth and accuracy in all of our journalism. Read our editorial standards.
Comment Down Below
Conversation