News
Man Ejected From Courtroom During Waukesha Parade Sentencing: 'Worthless Piece of Sh*t!'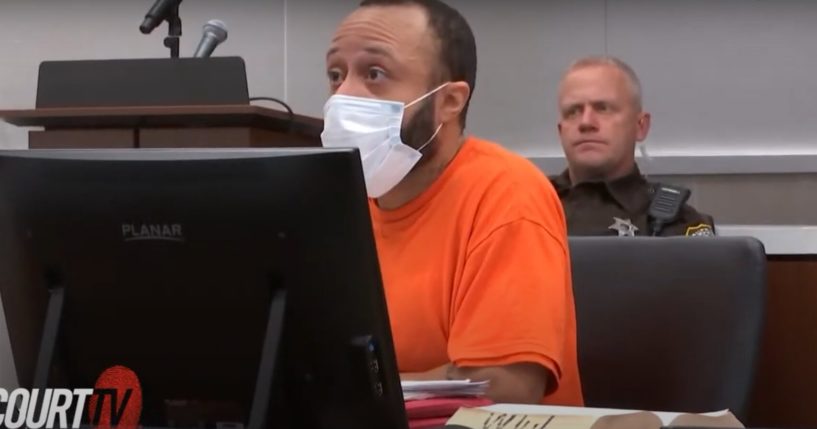 A man was ejected from the courtroom during the sentencing hearing of Darrell Brooks, the man convicted of driving a car into a crowd and killing six at a Christmas parade in Waukesha, Wisconsin, in 2021.
Brooks began going back and forth with Judge Jennifer Dorow over a speaker at the sentencing.
"These are sentencing remarks. I'm not going to interrupt those sentencing remarks to have you address him individually," Dorow said.
Advertisement - story continues below
Brooks replied, "I'm not talking about addressing him individually."
Dorow explained, "Mr. Brooke, we're going to continue. I'm not sure what you can possibly bring to the court's attention about a speaker who's already made a statement."
She told Brooks to write his complaint down.
After attempting to speak up again, Dorow told Brooks to "stop," adding, "If you interrupt me again, you're going to risk going into the other courtroom."
Advertisement - story continues below
She continued, "I'm not going to have you degrade the integrity of these proceedings and the solemnity of what's going on right now by once again trying to derail what's happening and take the focus off of…"
After repeatedly interrupting her, the judge warned him to be quiet or else she would put him in another room for the remainder of the delivery of impact statements.
Should the man have been removed?
"Come on with it," Brooks said. "Because that's what you've been waiting to do the whole time."
Watch the video below:
Advertisement - story continues below
A man proceeded to interrupt the proceeding and shout, "Worthless piece of shit! Listen up and listen to what she has to say. Goddamn!"
The judge then responded, "Sir, you're going to have to be removed. I'm sorry, I can't tolerate that from anyone."
Brooks was later removed to another courtroom.
Last month, a jury found Brooks guilty on all 76 counts, including six counts of first-degree intentional homicide, as ABC News reported.
Advertisement - story continues below
He faces six consecutive life sentences plus 859 years in prison.
Truth and Accuracy
We are committed to truth and accuracy in all of our journalism. Read our editorial standards.
Comment Down Below
Conversation