News
Martha Stewart Has No Plans to Retire Following Sports Illustrated Cover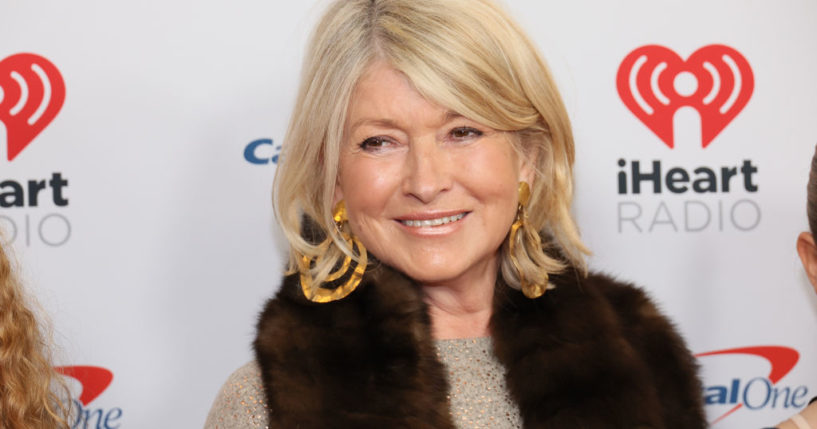 Entrepreneur and businesswoman Martha Stewart won't be slowing down anytime soon.
In an exclusive interview with People, Stewart, 81, admitted, "There's no relaxing really going on."
"There's no reason to retire. I can write sitting down; I can dictate lying down if I have to. I can do any number of things in different places in different ways," she continued.
Advertisement - story continues below
However, when she does have free time, Stewart said she enjoys being in nature, engaging in hobbies such as, "planning the next garden, weeding the borders, running to find some more trees for another project."
Martha Stewart Says There's 'No Reason' for Her to Retire: 'Not What My Life Is About' (Exclusive) https://t.co/42ItNvOP0h

— People (@people) May 17, 2023
She explained taking time off isn't appealing to her.
"That's not what my life is about. My life is about doing things and learning things and teaching things," she stated.
Advertisement - story continues below
Stewart was a cover model for the 2023 Sports Illustrated Swimsuit Issue, released on May 18. On May 15, she revealed the cover photo for the first time on the "Today" show.
"I like that picture," Stewart said about the photo.
She added, "I'm sort of shaking because it's odd to go to an island and then get changed into nine different bathing suits in one day in front of all those people … and it turned out OK."
Stewart shared how she really felt about being asked to grace the cover back in November.
"You know, that was kind of a request I've never had before. And to be on the cover at my age was a challenge. I think I met the challenge," she said.
Advertisement - story continues below
As she prepared for the photo shoot, Stewart explained that she made sure not to "starve" herself, but did temporarily eliminate "bread" and "pasta" from her diet and "went to pilates every other day."
During the interview, Stewart also revealed her secret for maintaining her longevity.
"For me, it is a testament to good living, and I think that all of us should think about good living, successful living, and not about aging," she said. "The whole aging thing is so boring."
Truth and Accuracy
We are committed to truth and accuracy in all of our journalism. Read our editorial standards.
Comment Down Below
Conversation