Mattis Torches Trump: 'Will Deservedly Be Left a Man Without a Country'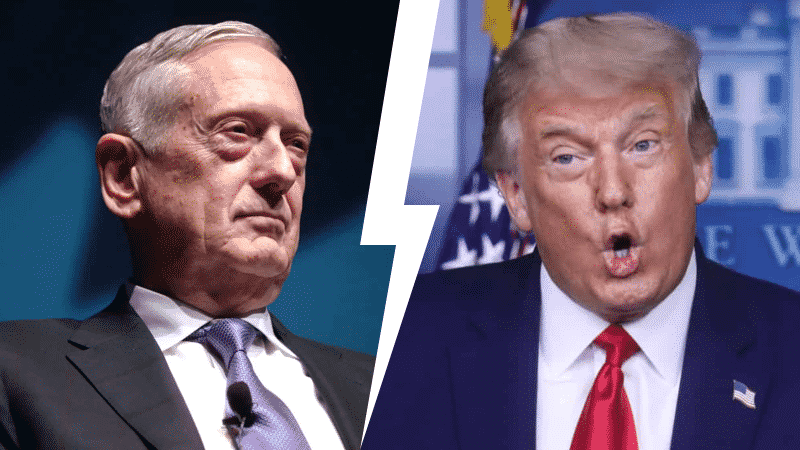 Former U.S. Secretary of Defense James Mattis is torching President Donald Trump.
Mattis, who has been a vocal critic of Trump, is not holding back in response to violence that broke out as protesters pushed their way into the U.S. Capitol on Wednesday — the day Congress met to certify the election results.
In a statement, obtained by multiple networks, Mattis wrote, "Today's violent assault on our Capitol, an effort to subjugate American democracy by mob rule, was fomented by Mr. Trump."
The former defense secretary continued, "His use of the Presidency to destroy trust in our election and to poison our respect for fellow citizens has been enabled by pseudo political leaders whose names will live in infamy as profiles in cowardice."
"Our Constitution and our Republic will overcome this stain and We the People will come together again in our never-ending effort to form a more perfect Union, while Mr. Trump will deservedly be left a man without a country," Mattis, a retired Marine Corps general, added.
Mattis is not the only one placing blame on Trump for the protests that broke out.
Former President Barack Obama said it was incited by Trump and will be remembered as "a moment of great dishonor and shame for our nation," as IJR reported.
The former president added, "Their fantasy narrative has spiraled further and further from reality, and it builds upon years of sown resentments. Now we're seeing the consequences, whipped up into a violent crescendo."
Ahead of the protests at the U.S. Capitol, Trump spoke at a "Save America" rally in Washington, D.C., where he told his supporters, "You don't concede when there's theft involved," adding, "We will not take it anymore."
After Trump supporters stormed the U.S. Capitol and violence broke out, the president posted a video to Twitter where told the protesters to "go home in peace."
Trump has since vowed that there will be an "orderly transition" of power on Jan. 20. His statement came shortly after Congress certified Joe Biden's win.