News
Meghan McCain Rips Dems for Lashing Out at Manchin for Supporting the Filibuster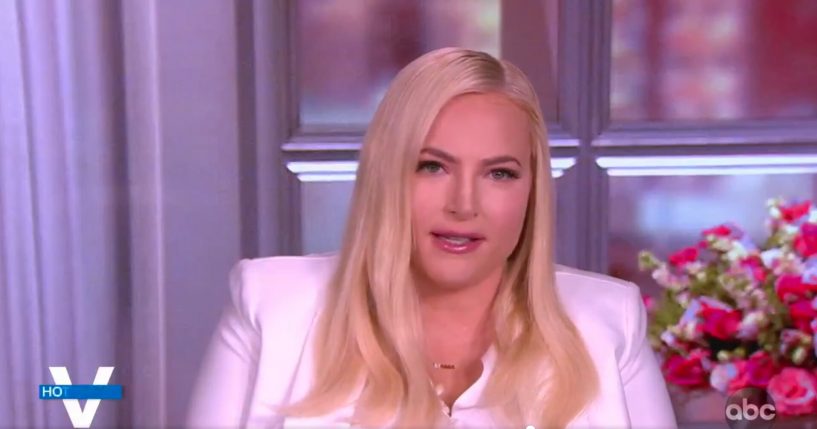 Meghan McCain, co-host of ABC's "The View," is knocking Democrats who are lashing out at Sen. Joe Manchin (D-W. Va.) over his opposition to eliminating the filibuster in the Senate.
On Monday, McCain was asked if Democrats should be upset with Manchin. She claimed, "What's fascinating to me is that Democrats would seem to have rather have a Republican in the Senate in Joe Manchin's seat than have any moderates."
"In my home state of Arizona, Kyrsten Sinema is also someone who came out and said she wouldn't vote for the filibuster either," she continued.
Advertisement - story continues below
She went on to note that "there's so many conversations about whether or not Republicans have had to bend the knee to Trump" before asking, "Do Democrats have to bend the knee to 'The Squad' and everything on the far left?"
"Because it looks like AOC and 'The Squad' is dictating who's allowed in your party as well," McCain charged.
Watch the video below:
WILL MANCHIN'S MOVES LEAD TO BIPARTISANSHIP? The co-hosts react to West Virginia Democrat Sen. Joe Manchin saying he'll vote with Republicans to kill the voting rights bill as well as save the filibuster. https://t.co/RzEhDSiGqo pic.twitter.com/hEKTXAKqII

— The View (@TheView) June 7, 2021
Advertisement - story continues below
She also brought up the fact that Manchin won reelection in West Virginia "which overwhelmingly was the state that went the highest voting for Trump in the entire union."
"Maybe Democrats can learn something about winning red states. But, instead of taking the lessons of Joe Manchin, they would rather just call him a heretic and call him a traitor. And by the way, if you're a Republican that votes against your party, you're a hero and a maverick," she claimed.
McCain noted that she respects "free thinkers" and "people who buck party trends on both sides."
"If they're going to continue down this path, where anyone who thinks differently of them is bloodletted out and seen as a heretic, you're going to have the same problem on your side that I'm having on mine," she warned.
Manchin has maintained that he will not support eliminating the filibuster, which would let Democrats pass legislation with just 51 votes.
Advertisement - story continues below
His position on the matter has led to frustration among some Democrats.
Truth and Accuracy
We are committed to truth and accuracy in all of our journalism. Read our editorial standards.
Conversation