News
McCarthy Reveals Whether Republicans Would Move to Impeach Biden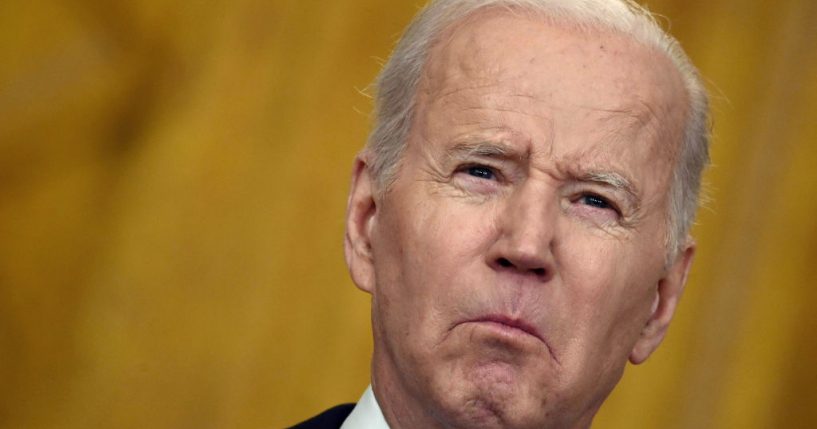 House Minority Leader Kevin McCarthy (R-Calif.) is facing questions about whether Republicans would move to impeach President Joe Biden.
During an appearance on Fox News' "Sunday Morning Futures" Sunday, McCarthy was asked by host Maria Bartiromo if Republicans would move to impeach Biden if they regained control of the House.
"Look, the one thing we learned that the Democrats did is they used impeachment for political reasons," McCarthy responded. "We believe in the rule of law."
Advertisement - story continues below
He continued, "We're not going to pick and choose just because somebody has power. We're going to uphold the law. At any time, if someone breaks the law [and], the ramification becomes impeachment, we would move towards that."
"But we're not going to use it for political purposes," he added.
Watch the video below:
Maria Bartiromo's talk of impeaching President Biden proves to be a bit loony even for Kevin McCarthy pic.twitter.com/NqAXhQFfwh

— Aaron Rupar (@atrupar) April 10, 2022
Advertisement - story continues below
The Republican leader said, "Our focus is gonna be securing our border, making us energy independent, bringing these prices down, making our schools safe and our streets [safe] again, and holding this administration accountable."
"And we will take the facts to wherever the facts go because America has been through too much with people playing politics with the concept of impeachment. But if it rises to that level, we would have the law determine that," he added.
Do you think Republicans would impeach Biden?
The AFP notes that the U.S. "became a net exporter of oil and refined products in 2020 but still imports millions of barrels per day, and global market conditions will affect the country no matter how much crude it produces domestically."
Earlier this year, Sen. Ted Cruz (R-Texas) was asked whether he believed a Republican-controlled House would impeach Biden.
"I do think there's a chance of that, whether it's justified or not," Cruz responded.
Advertisement - story continues below
He continued, "The Democrats weaponized impeachment. They used it for partisan purposes to go after Trump because they disagreed with him. And one of the real disadvantages of doing that… is the more you weaponize it and turn it into a partisan cudgel, you know, what's good for the goose is good for the gander."
The senator went on:
"I said at the time, when we have a Democratic president and a Republican House, you can expect an impeachment proceeding. That's not how impeachment is meant to work. But I think the Democrats crossed that line,"
Cruz added. "I think there will be enormous pressure on a Republican House to begin impeachment proceedings. I think there are potentially multiple grounds to consider for impeachment."
Advertisement - story continues below
The Texas senator suggested that the "strongest grounds" for impeaching Biden would be over his handling of the southern border.
Truth and Accuracy
We are committed to truth and accuracy in all of our journalism. Read our editorial standards.
Comment Down Below
Conversation