News
Meghan McCain Slams Media Over Treatment of Virginia Voters: 'This Is Bizarre'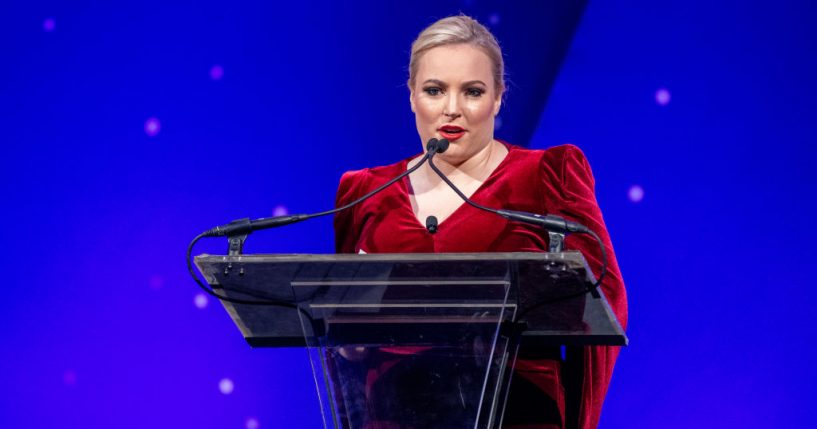 Meghan McCain slammed the media for suggesting Virginia voters are racist.
In a column published Tuesday in the Daily Mail, McCain claimed the "overwhelming sentiment coming from the left is simply that Virginia voters are racists being conned by a GOP lie because that is the only conceivable reason, to most Democratic analysts, that someone could ever vote for a Republican."
She mentioned a poll conducted by The Wall Street Journal showing Virginia Gov.-elect Glenn Youngkin "won hispanic and Latino voters 55% to McAuliffe's 43%."
Advertisement - story continues below
McCain continued, "And they make this claim despite the fact that exit polling showed that both education and critical race theory are important issues to Virginia voters."
She noted MSNBC's Nicolle Wallace "infamously said on election night that 'critical race theory isn't real' and it's a line that Democrats are falling over themselves to repeat."
McCain explained, "'Squad' leader, Representative Alexandria Ocasio-Cortez attributed the loss to Republican 'race-baiting.'"
The column appeared to take a sarcastic turn, asking, "Don't you get it? Virginia voters are too sublimely racist or stupid to understand what they were voting for and against when they pulled the lever for Youngkin."
Advertisement - story continues below
It goes on, "This is bizarre, it's political suicide and it's some of the most egregious media bloviating I've ever seen, which is truly saying something."
The former co–host of "The View" claimed the narrative "not only fell flat but I believe contributed to Terry McAuliffe's loss."
Ocasio-Cortez also said the results of the Virginia election "show the limits of trying to run a fully 100% super moderated campaign that does not excite, speak to, or energize a progressive base."
Youngkin's victory marked the first time a Republican won statewide office in Virginia since 2009, as IJR reported.
He said during his victory speech, "Let's climb that hill together. Let's reinvigorate our future, let's reinvigorate this amazing commonwealth of Virginia. Together, together, together, together we can build a new day, a new day for Virginians where yes, we soar and we never settle."
Truth and Accuracy
We are committed to truth and accuracy in all of our journalism. Read our editorial standards.
Comment Down Below
Conversation