Commentary
MSNBC Co-Host Makes Laughable Claim About Biden's Schedule Compared to Trump's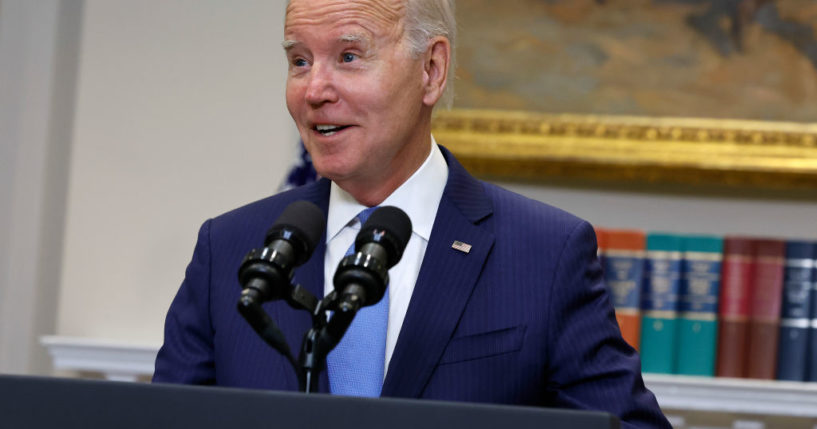 A co-host on MSNBC believes President Joe Biden is keeping up a "brutal schedule."
Because we all know the 80-year-old commander-in-chief is just being run ragged.
"President Biden keeps up a brutal schedule," co-host Mika Brzezinski claimed on Wednesday. "There is no question that there is a tremendous difference — and this is understating it incredibly — between the amount of work that he puts in in a day compared to former President Trump and his executive time."
Advertisement - story continues below
She continued, "Biden and Dr. Jill Biden, they are very giving of themselves. They show up at everything. They give their time, and — I mean, it's part of his kindness. It's part of his political instincts, and that's going to be something that they really want to look at as the campaign heats up, and the schedule gets even more brutal, if that's possible."
"But anyone looking at Joe Biden and seeing what he does in a day, I mean, I know you would be exhausted if you had a schedule [like his] and probably would take some days off, or I would," she added.
Watch the video below:
Advertisement - story continues below
Now look, Trump did not keep the longest hours either. His scheduled "executive time" where he would watch TV has been publicly reported.
Then there was the rather comical schedule put out by his communications team at the end of his presidency that simply stated he "will work from early in the morning until late in the evening. He will make many calls and have many meetings."
Do you think Biden has a brutal schedule?
But during his time in office, he was a much more visible presence than Biden. In the early days of the COVID-19 pandemic, he held marathon press briefings that were more like rallies. And during the height of campaign season, he would hold multiple rallies day and in separate states. Just before the election, he planned to hold 10 rallies in seven states in two days.
It should also be noted that Biden's public schedule is not his only schedule. He also has meetings with his staff that are not always noted on his public schedule. And just because we do not see him, does not mean he is not working.
Still, if you look at Biden's public schedule, he usually has one or two public events scheduled. Sometimes they are after 5 p.m., but those events tend to be dinners, receptions, or campaign events.
Advertisement - story continues below
Axios reported last month, "Some White House officials say it's difficult to schedule public or private events with the president in the morning, in the evening, or on weekends." It noted he spent "12 full weekends with no public events" this year.
And the 46th president has, on average, held fewer press conferences per year than any of his predecessors in the last 100 years with the exceptions of Presidents Richard Nixon and Ronald Reagan.
The president has also sometimes gone several days without a public event on his schedule, which has prompted questions from even mainstream outlets such as The New York Times.
It may be the case that, like Trump, Biden is working "from early in the morning until late in the evening" and making "many calls" or having "many meetings."
Advertisement - story continues below
But those are events we do not see. So it is hard to judge exactly just how "brutal" Biden's schedule really is.
Yet, from what we do know, it is laughable to claim his schedule is more vigorous than Trump's.
Truth and Accuracy
We are committed to truth and accuracy in all of our journalism. Read our editorial standards.
Comment Down Below
Conversation