News
Murkowski Announces Reelection Bid – Will Face Trump-Backed Challenger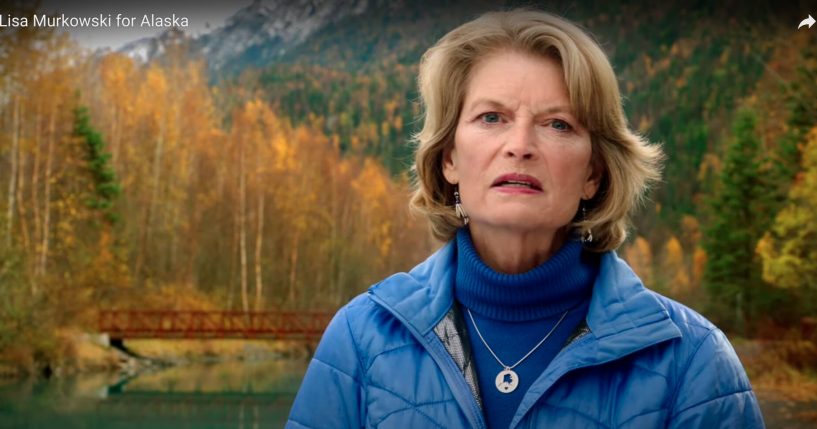 Sen. Lisa Murkowski (R-Alaska) says she will run for reelection in 2022 and is claiming "outsiders" will try to "grab" her Senate seat.
In a video released on Friday, Murkowski said, "I'm running for reelection to continue the important work of growing our economy, strengthening our Alaska-based military, and protecting our people and the natural beauty of our state."
"In this election, lower 48 outsiders are going to try to grab Alaska's Senate seat for their partisan agendas. They don't understand our state, and frankly, they couldn't care less about your future," she added.
Advertisement - story continues below
Watch the video below:
Murkowski will face off against Kelly Tshibaka, who has received the backing of former President Donald Trump and Alaska's Republican Party.
"Lisa Murkowski is bad for Alaska," Trump said, adding, "Murkowski has got to go!"
Advertisement - story continues below
He also suggested that he may travel to the state to campaign against her. In a statement in March, he said, "I do not know where other people will be next year, but I know where I will be – in Alaska campaigning against a disloyal and very bad Senator. Her vote to advance radical left Democrat Deb Haaland for Secretary of the Interior is yet another example of Murkowski not standing up for Alaska."
Trump asserted the Alaska senator "represents her state badly and her country even worse."
Murkowski is one of seven Republicans who voted to convict Trump on the charge of incitement of insurrection in his second impeachment trial in February. 
The Alaska Republican Party voted to censure Murkowski in March part based on her impeachment vote. It vowed to "recruit a Republican Party challenger to oppose and prohibit Senator Murkowski from being a candidate in any Republican primary to the extent legally permissible."
In 2010, Murkowski lost her primary race, but launched a write-in campaign and defeated the Republican and Democratic candidates. 
Truth and Accuracy
We are committed to truth and accuracy in all of our journalism. Read our editorial standards.
Conversation