News
Musk Expresses Worries About Decline in Birthing Rate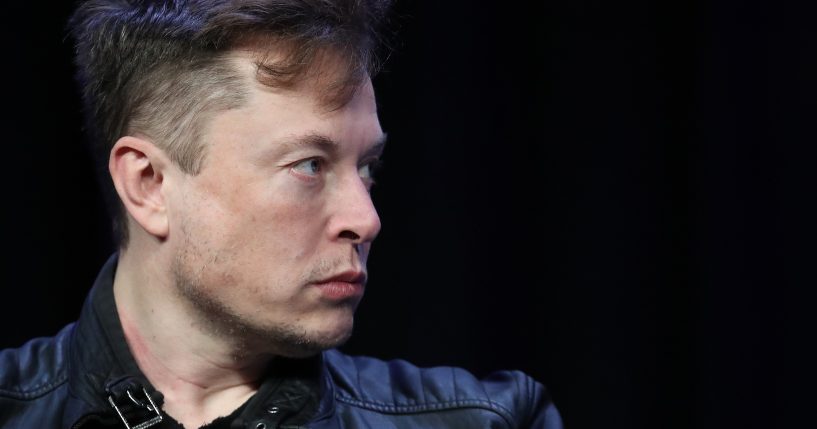 Billionaire Elon Musk reacted to the decline in America's birthing rate, saying "we just need to celebrate having kids."
Musk tweeted Tuesday, "USA birth rate has been below min sustainable levels for ~50 years."
He added, "Contrary to what many think, the richer someone is, the fewer kids they have. I am a rare exception. Most people I know have zero or one kid."
Advertisement - story continues below
Contrary to what many think, the richer someone is, the fewer kids they have.

I am a rare exception. Most people I know have zero or one kid.

— Elon Musk (@elonmusk) May 24, 2022
Robby Starbuck, a Tennessee GOP congressional candidate, responded to Musk.
"America needs a culture shift that celebrates the nuclear family and having kids," Starbuck said.
Musk replied, "We just need to celebrate having kids."
Advertisement - story continues below
We just need to celebrate having kids

— Elon Musk (@elonmusk) May 24, 2022
Last week, Musk weighed in on the claim that having fewer children is better for the environment.
Does the United States need to celebrate having kids?
"It's total nonsense. The environment is going to be fine, the environment is going to be fine even if we doubled the size of the humans," Musk said during the All-In Summit via video call.
He added, "At least maintain our numbers. We don't necessarily need to grow dramatically, but at least let's not gradually dwindle away until civilization ends with all of us in adult diapers, in a whimper."
Last year, Musk warned, "One of the biggest risks to civilization is the low birth rate and the rapidly declining birthrate."
Advertisement - story continues below
He explained, "And yet, so many people, including smart people, think that there are too many people in the world and think that the population is growing out of control. It's completely the opposite. Please look at the numbers — if people don't have more children, civilization is going to crumble, mark my words."
Still, Musk recognized it is "important for us to die because most of the time, people don't change their mind, they just die. If they live forever, then we might become a very ossified society where new ideas cannot succeed."
CNN noted U.S. birth rates only rose slightly last year.
According to the outlet, it was the first time in seven years it increased. Close to 3.7 million babies were born in the U.S. last year.
Truth and Accuracy
We are committed to truth and accuracy in all of our journalism. Read our editorial standards.
Comment Down Below
Conversation