News
New Capitol Police Chief Pushes Back Against Claim That Jan. 6 Was a 'Lovefest'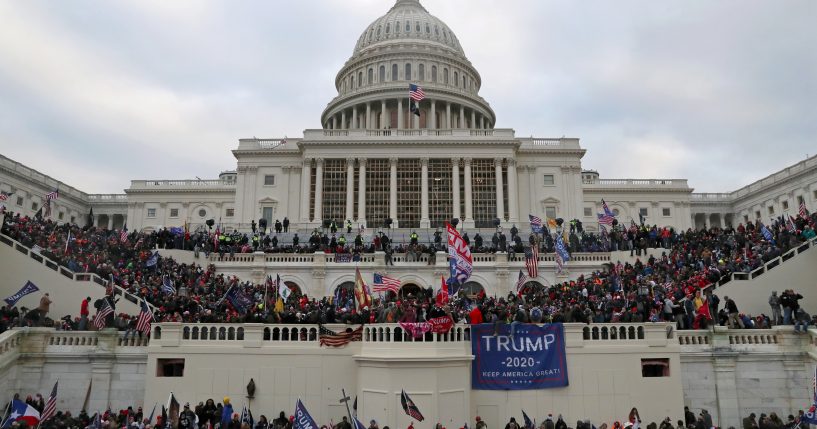 Tom Manger, the new chief of the U.S. Capitol Police, does not view the events of January 6 as "a normal tourist visit" or "a lovefest."
Manger told CNN on Friday he would be "a fool to not be concerned" about the possibility of another attack on the U.S. Capitol.
He added, "The safety and security of the U.S. Capitol, the Congress, that legislative process, those are top priorities."
Advertisement - story continues below
The new police chief said he is "absolutely concerned about all of those things."
According to Manger, the Capitol police is working to enhance security by examining follow-up reports on improving it. He also said it is not a "surprise" to him that members of Congress had different reactions to footage of rioters at the Capitol.
He disagrees with those who saw it as "a normal tourist visit" or "a lovefest," saying, "That's not the way I saw it."
Still, he believes "everybody's entitled to their opinion."
Advertisement - story continues below
Manger also told the outlet he is "in a position to do things to ensure that that wouldn't happen again. I'm in a position to ensure that these men and women have what they need to do their job."
Do you think it was a "lovefest?"
The House select committee will hold a hearing Tuesday focusing on the attack. Manger will "absolutely" allow his officers to discuss their experience on January 6 because "they need to be heard."
Former President Donald Trump told Fox News in February the rally before the attack was a "lovefest" and a "beautiful thing."
In audio released of an interview conducted for the new book "I Alone Can Fix It," by Carol Leonnig and Philip Rucker of The Washington Post, Trump again touched on the rally. The president claimed he and others saw the crowd at the rally as being "loving."
Advertisement - story continues below
He added, "There was a lot of love, I've heard that from everybody."
Truth and Accuracy
We are committed to truth and accuracy in all of our journalism. Read our editorial standards.
Comment Down Below
Conversation