News
Newsom Admits Democrats Are Getting 'Crushed on Narrative'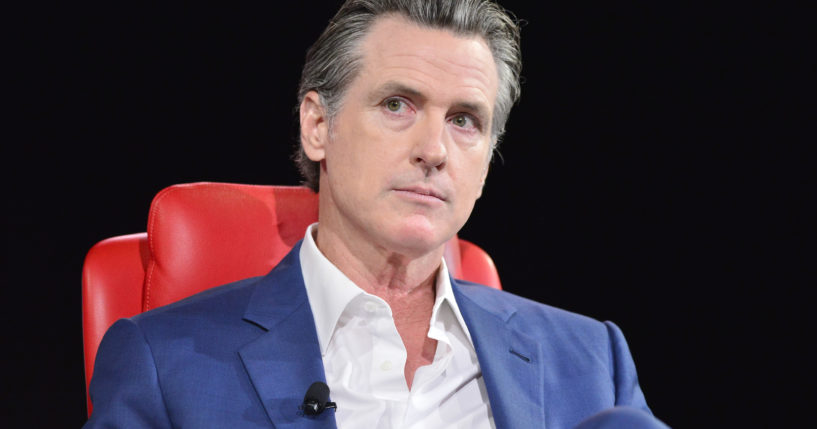 California Gov. Gavin Newsom (D) expressed his concerns with the way Democrats are performing shortly before the midterm elections.
Newsom spoke to CBS News during an interview that aired Wednesday.
When asked if it feels like a red wave, Newsom replied, "Of course it does. I'm not paid to say that. I'm paid to say, you know, 'fate and feel.' I mean, I get it. Look, I mean, I could be the cheerleader. I'm also pragmatic, you feel it."
Advertisement - story continues below
He later explained the Democratic Party is "getting crushed on narrative. We're going to have to do better in terms of getting on the offense and stop being on the damn defense."
The outlet noted the governor recently bought advertisements in states including Florida and Texas.
Commenting on a potential presidential run, Newsom said, "It's not my ambition."
Newsom also supports President Joe Biden running for a second term in the White House.
Advertisement - story continues below
Watch Newsom's comments below:
California Gov. Gavin Newsom is campaigning for embattled Democrats in an effort to bail out a party he says is being "destroyed on messaging." He spoke exclusively with @MajorCBS addressing questions about whether his political ambitions extend beyond the Golden State. pic.twitter.com/CzVdOhz7kX

— CBS Evening News (@CBSEveningNews) November 1, 2022
Do you think Democrats are "getting crushed on narrative?"
"It's been a master class, the last two years, not necessarily in effective communication and generating narrative. But, in terms of the substance under the circumstance… I think it's been remarkable," Newsom explained.
Politico noted races in key battleground states have closed in recently, including in Pennsylvania, Nevada and Georgia.
FiveThirtyEight on Wednesday found Republicans surpassed a 50% chance of taking over the Senate.
Advertisement - story continues below
The outlet predicts Republicans have a 4-in-5 chance of taking control of the House.
Additionally, the Cook Political Report had some more bad news for Democrats, as IJR reported.
"The scariest Halloween reality for House Democrats is the number of seats President Biden carried comfortably in 2020 that are at genuine risk a week out," Dave Wasserman, a senior editor for the report, wrote.
He added, "If you're looking for House upsets, the best places to watch might be blue states where there's no competitive statewide races driving turnout, Democratic governors are underperforming and GOP candidates have been able to seize on high crime and inflation."
Advertisement - story continues below
Wasserman declared the report is "moving ten seats in the GOP's direction – all in very blue states and all in districts Biden carried by between eight and 20 points in 2020."
Truth and Accuracy
We are committed to truth and accuracy in all of our journalism. Read our editorial standards.
Comment Down Below
Conversation