News
NFL Player Gives Young Fan a Night to Remember After Father's Death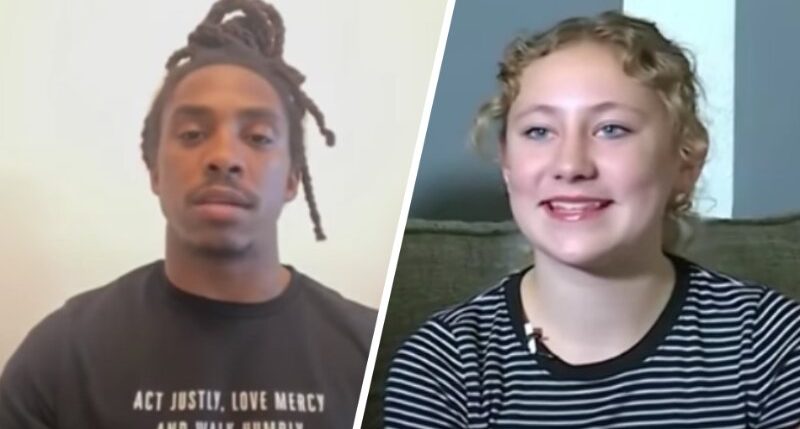 11-year-old Audrey Soape has been through one of the most challenging things a child could go through. Last year, her father died suddenly, and not too long after, her grandfather also passed away.
In an Instagram post, Holly Soape, Audrey's mother, expressed how rough things have been for her daughter lately.
"After the sudden and heartbreaking loss of her father in March of 2021, followed five weeks later by the passing of her grandfather, my beautiful Audrey struggled to cope," she wrote.
Advertisement - story continues below
So, during this challenging time, Holly Soape wanted to devise a plan to cheer her daughter up. "Knowing this Daddy/Daughter dance at @thefellowshipch was coming up, I knew I wanted to do something incredible to make it special for her," she added in her post.
Check out the post below:
 

 

View this post on Instagram

 
Advertisement - story continues below
She decided to reach out to Anthony Harris, safety for the Philadelphia Eagles, who Audrey Soape was a big fan of, and ask if he would escort her to the daddy-daughter dance at Fellowship Church.
Holly Soape told KYW-TV that she reached out to Harris about six weeks in advance, and even though he loved the idea, he was not sure if he could attend since the Eagles were potentially headed to the playoffs.
However, everything aligned, and Harris could attend this special night with Audrey Soape. Audrey expressed to KYW-TV that she was nervous, but Anthony's kindness made it easier.
According to the station, Harris not only attended the dance, but also paid for her dress, shoes, and makeup. Holly Soape was grateful to Harris for making the evening enjoyable for her daughter.
Advertisement - story continues below
"He kept her laughing, he kept her dancing on the dance floor, they ran around the church doing a scavenger hunt, just playing games, really made the whole night just really incredible for her because you could tell she was very nervous to start with. All of it was just a fairy tale and amazing," Holly Soape told KYW-TV.
Audrey Soape and her mother have been longtime fans of Harris' and would even take the time to reach out to him and ask him how they could pray for him. He exemplified Philippians 2:4 by not only looking to his own interests but also to the interests of others, telling WCAU-TV, "You've got to cherish these moments. You never know how long we have here on this earth. … The people that you care about and the people you love, show support for them."
Truth and Accuracy
We are committed to truth and accuracy in all of our journalism. Read our editorial standards.
Comment Down Below
Conversation