News
NYC Mayor Tears Into Black Lives Matter Activists After Series of Shootings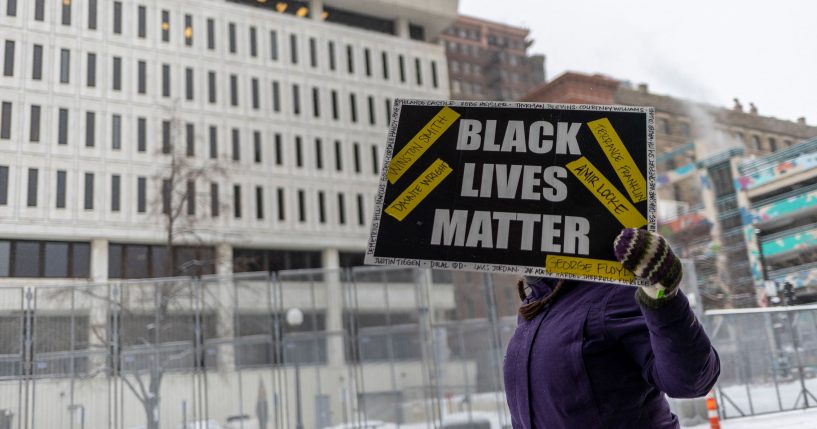 New York City Mayor Eric Adams (D) is questioning where supporters of Black Lives Matter are following a series of shootings.
The New York Post noted three people were killed and at least 13 others were injured in shootings "that rocked parts of the Bronx and Brooklyn late Tuesday and early Wednesday," citing police and other sources.
"Where are all those who stated 'Black lives matter?'" Adams said during an interview with NY1.
Advertisement - story continues below
He continued, "Do an analysis of who was killed or shot last night. I was up all night speaking to my commanders in the Bronx, in Brooklyn. The victims were black."
Adams stressed the "lives of these black children that are dying every night matter," adding, "We can't be hypocrites."
"I thought Black lives matter?" Adams said in response to a @RuschellBoone question about a spate of shootings overnight. "If Black lives matter, then the thousand of people I saw on the street when Floyd was murdered should be on the street right now." https://t.co/GxH6Zaiu2b pic.twitter.com/nhzoTqqQXY

— Spectrum News NY1 (@NY1) April 13, 2022
Adams' comments come just days after a shooting in a Brooklyn subway left at least 29 injured, as CNN reported.
Advertisement - story continues below
"We saw a quiet Tuesday morning turn an N train into a war zone as a smoke bomb was detonated, and multiple shots rang out," Adams said.
The outlet noted the NYPD identified a man named Frank James as a "person of interest."
Last month it was reported that in February major crimes spiked about 60% in the city compared to February 2021.
Adams said at the time, "We've got to get it right."
He continued, "Two months in, we're executing our plan and we're going to defeat crime. I'm clear on that."
Advertisement - story continues below
Police Commissioner Keechant L. Sewell said in a statement the NYPD "are proactively addressing the deep-rooted causes of criminal behavior," as CNN reported.
Sewell explained the department "will never relent, and the department has made far too much progress over the decades — and invested far too much in the communities it serves — to fall back by any measure. New Yorkers deserve better."
Crimes in other cities have spiked, including Los Angeles, as IJR reported.
The Los Angeles Police Department reported that 17 gangs were responsible for robberies among the city's wealthiest.
Advertisement - story continues below
Capt. Jonathan Tippet said there were 165 of these robberies last year and 56 so far in 2022.
Truth and Accuracy
We are committed to truth and accuracy in all of our journalism. Read our editorial standards.
Comment Down Below
Conversation