News
Obama Appears To Accuse Trump of Fanning 'Those Flames' Amid Rise in Anti-Semitism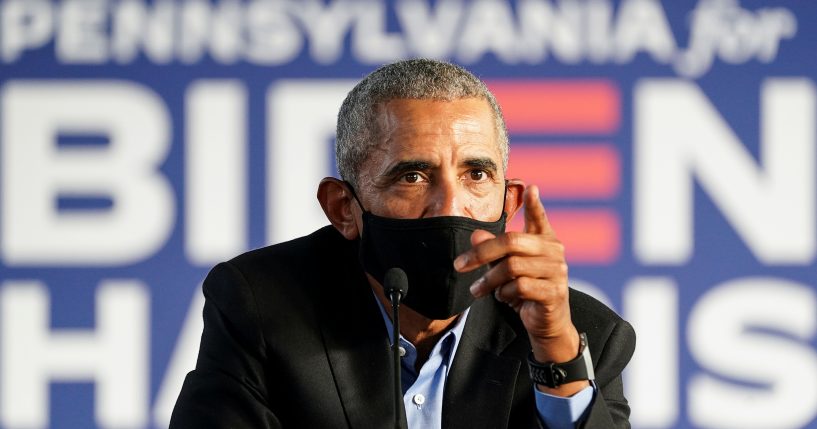 Former President Barack Obama appeared to point to former President Donald Trump as the reason behind the recent rise in anti-Semitism, saying he "fanned those flames."
In an interview published by Jewish Insider on Monday, Obama cited a speech he gave at the end of his presidency at the Israeli Embassy in Washington, D.C.
"I said that the seeds that gave rise to the Holocaust have always been with us. They have found root across cultures, faiths, and generations. And they have reemerged again and again, especially in times of change and uncertainty," Obama said.
Advertisement - story continues below
He added, "When I gave that speech, it was clear that anti-Semitism was on the rise around the world. People's anger over everything from immigration to inequality was boiling over — and many of them were looking for someone else to blame. And for four years, we had a President in the White House who fanned those flames."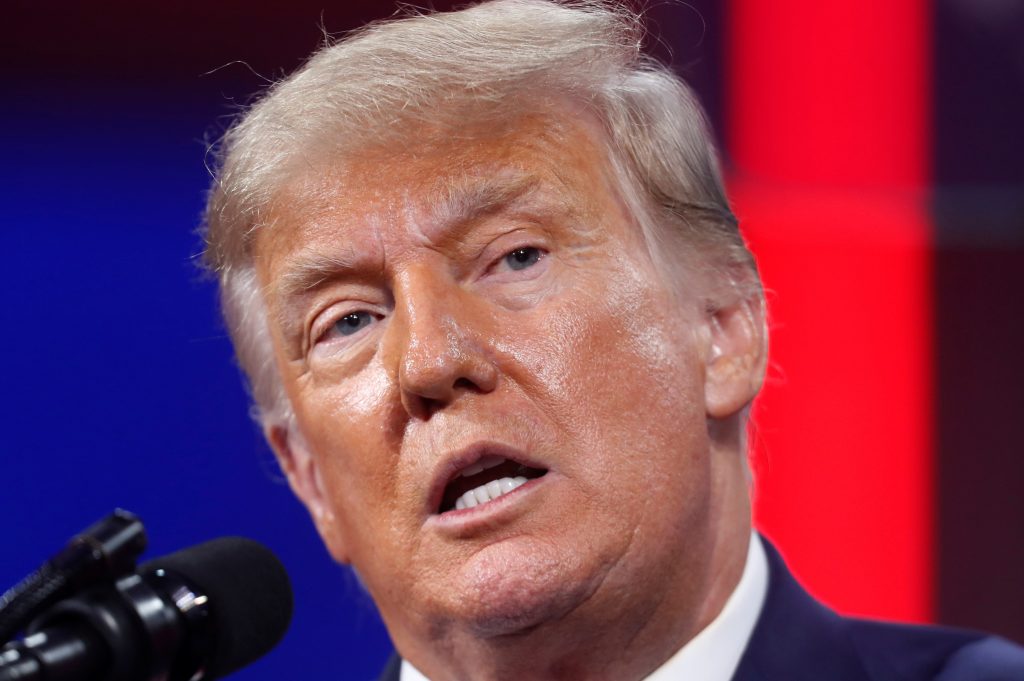 Obama did express hope about those who work to fight anti-Semitism and other forms of bigotry.
"In many cases, I've been pleased to see these acts of hate countered by far larger expressions of solidarity. People are recognizing that we all have a responsibility to stand together against bigotry and violence, to not be silent but there will always be a need for vigilance against anti-Semitism," he said.
Advertisement - story continues below
Obama continued, "We'll never be able to wipe out hatred from every single mind, but we must do everything we can to fight it. And more people are realizing that. That dynamic, more than anything, is what gives me hope."
Amid recent Israeli-Palestinian fighting, the Anti-Defamation League (ADL), a Jewish civil rights group, found an analysis of tweets between May 7 and 14 showed more than 17,000 tweets using phrasing along the lines of "Hitler was right."
In the week after the conflict began, the group reported receiving more than 190 reports of potential anti-Semitic incidents. The number is an increase from 131 incidents in the week prior.
"As the violence between Israel and Hamas continues to escalate, we are witnessing a dangerous and drastic surge in anti-Jewish hate right here at home," CEO Jonathan Greenblatt said in a statement.
In 2020, there were 327 reported incidents at Jewish institutions, synagogues, schools and community centers, as NBC News reports, citing ADL. According to the group, it is a 40% increase from 234 in 2019.
Truth and Accuracy
We are committed to truth and accuracy in all of our journalism. Read our editorial standards.
Comment Down Below
Conversation