Obama Clarifies Comments on 'Defund the Police' Slogan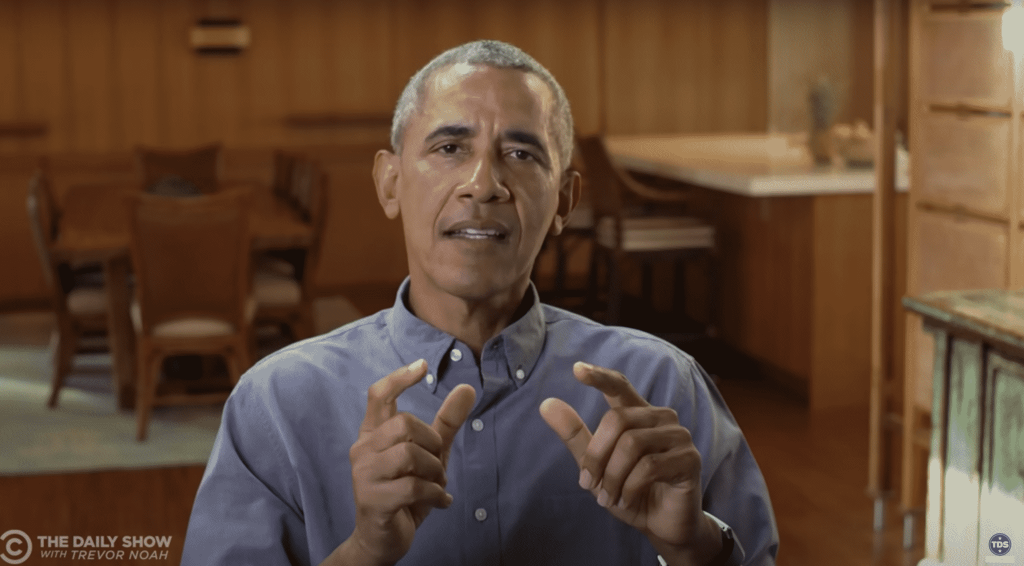 Former President Barack Obama is responding to the backlash over his criticism of the "defund the police" slogan.
During an interview with the host of "The Daily Show" Trevor Noah Tuesday, Obama explained the difference between appeasing white Americans and speaking the truth about improving policing.
He mentioned backlash he received from progressive lawmakers for suggesting some Democrats did not do well in the congressional elections because of the slogan.
"That actually was not the point I was making. I was making a very particular point around if we, in fact, want to translate the very legitimate belief that how we do policing needs to change," Obama said.
"And that if there is for example a homeless guy ranting and railing in the middle of the street, sending a mental health worker rather than an armed untrained police officer to deal with that person might be a better outcome for all of us, and make us safer."
Watch his comments below:
He suggested if Democrats explain the issue in that context, it will likely resonate with people.
"If we describe that to, not just white folks, but let's say, Michelle's mom, that makes sense to them," Obama said.
He added, "But if we say 'Defund the Police,' not just white folks but Michelle's mom might say 'If I'm getting robbed, who am I going to call, and is somebody going to show up?' Right?"
Obama explained it is not his intention to make people "comfortable."
"It is can we be precise with our language enough that people who might be persuaded around that particular issue, to make a particular change that gets a particular result that we want, what's the best way for us to describe that?" he continued.
During an interview with Peter Hamby on Snapchat's "Good Luck America" earlier this month, Obama said, "You lost a big audience the minute you say it, which makes it a lot less likely that you're actually going to get the changes you want done."
Members of the "squad," Reps. Alexandria Ocasio-Cortez (N.Y.), Ayanna Pressley (Mass.), Ilhan Omar (Minn.), and Rashida Tlaib (Mich.), criticized Obama for his statement, as IJR previously reported.
The slogan became popular soon after the Minneapolis police killing of George Floyd.