Obama Calls It 'Disappointing' That Republicans Have Not Rebuffed Trump's Election Fraud Claims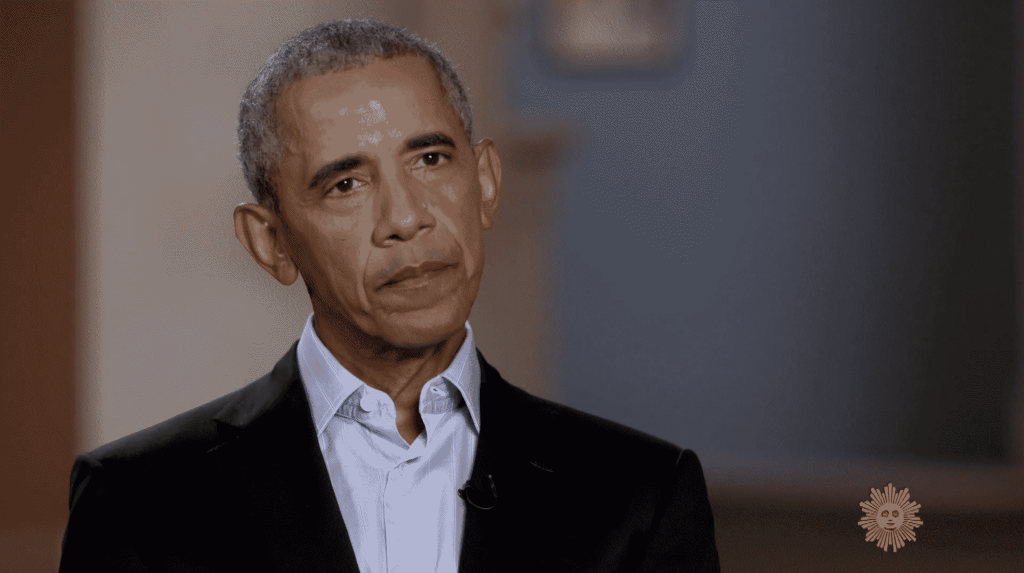 As President Donald Trump continues to claim without evidence that there was widespread fraud in the election that tilted the results in favor of President-elect Joe Biden, Congressional Republicans have been reluctant to speak out and refute his claims.
Former President Barack Obama (D) told CBS News' Gayle King in an interview that aired on Sunday that Republicans "obviously" did not think there was fraud in the election.
When King noted that many Republicans have not pushed back on Trump's false claims, Obama said, "That has been disappointing. But, it's been sort of par for the course during these four years."
"They obviously didn't think there was any fraud going on cause they didn't say anything for two days," he added.
He went on to warn that "there's damage to this."
He explained, "Because what happens is that the peaceful transfer of power, the notion that any of us who attain an elected office, whether its dogcatcher or president, are servants of the people. It's a temporary job. We're not above the rules. We're not above the law. That's the essence of our democracy."
Watch the interview below:
In a separate interview with CBS News' "60 Minutes," Obama also criticized Republicans who "go along with" Trump unsubstantiated claims of fraud, as IJR reported.
"They appear to be motivated, in part, because the president doesn't like to lose and never admits loss," Obama said.
He added, "I'm more troubled by the fact that other Republican officials who clearly know better are going along with this, are humoring him in this fashion."
Obama also suggested that the claims of fraud are "one more step in delegitimizing not just the incoming Biden administration, but democracy generally."
Since news outlets called the race for Biden, Trump has refused to concede and suggested in a tweet on Sunday that the former vice president "only won in the eyes of the FAKE NEWS MEDIA."
He added, "I concede NOTHING! We have a long way to go. This was a RIGGED ELECTION!"