News
Obama Ethics Chief Rips Biden Over 'Inexcusable Neglect' of 'Basic Security Protocols'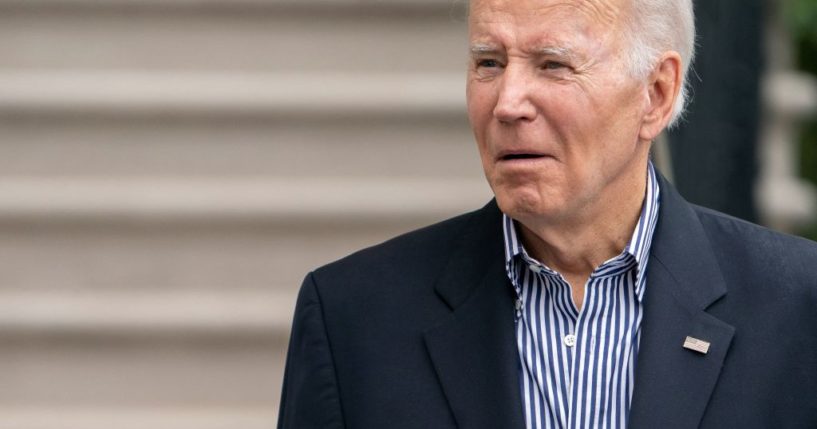 President Joe Biden is facing criticism over his handling of classified documents from the Obama administration's ethics chief.
Obama administration ethics chief Walter Shaub told Fox News Digital Biden's case is "nothing like Trump's deliberate refusal to return classified records demanded by the National Archives."
In August, the FBI executed a search warrant at former President Donald Trump's Mar-a-Lago resort and reportedly recovered more than 300 documents with classification markings.
Advertisement - story continues below
However, Shaub added, "Biden's own retention of classified records reflects an inexcusable neglect of the most basic security protocols."
He went on:
"The fact that the White House didn't mention that records were found in more than one location when first asked about them was a breach of trust with the public and a self-inflicted wound."
Shaub also said, "Based on what we know so far, it seems unlikely that he's at risk of any of legal consequences, but I'm glad [U.S. Attorney General Merrick] Garland appointed a special counsel to show even-handed treatment of the current and former president."
Advertisement - story continues below
His comment comes as Biden is facing a special counsel investigation into his handling of classified documents.
On Jan. 9, it was reported a U.S. attorney was reviewing roughly 10 classified documents from Biden's time as vice president found at the Penn Biden Center for Diplomacy and Global Engagement in Washington, D.C.
Those documents were discovered in November before the midterm election.
The president told reporters on Tuesday he was "surprised" to hear classified material was found at the Penn Biden Center.
"They did what they should have done. They immediately called the [National Archives] … turned them over to the Archives," Biden said of his lawyers' actions when the documents were discovered.
Advertisement - story continues below
However, he explained he does not know what the documents are because, "My lawyers have not suggested I ask what documents they were."
Another batch of documents was found in the garage of the president's Wilmington, Delaware, home. Those documents were discovered on Dec. 20, 2022.
And on Saturday, White House lawyer Richard Sauber revealed six documents with classified markings were found in the president's private library of his Wilmington home.
One was found on Wednesday and five more were discovered on Thursday.
Advertisement - story continues below
In a statement on Thursday, Sauber said, "We are confident that a thorough review will show that these documents were inadvertently misplaced, and the President and his lawyers acted promptly upon discovery of this mistake.
Truth and Accuracy
We are committed to truth and accuracy in all of our journalism. Read our editorial standards.
Comment Down Below
Conversation