Obama: 'Michelle Would Leave Me' if I Took a Position in Biden's Cabinet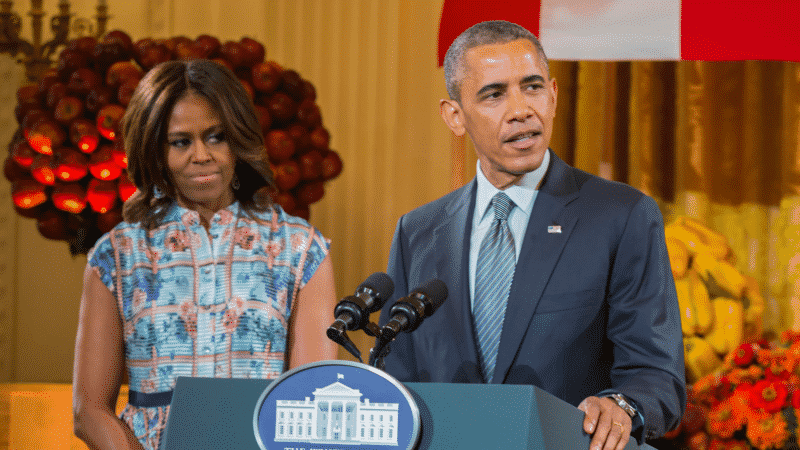 Former President Barack Obama will not be joining President-elect Joe Biden's Cabinet.
The former president was asked during a CBS "Sunday Morning" interview what his advice is for his former running mate, to which he said, "He doesn't need my advice. I will help him in any way that I can now."
"But I'm not planning to suddenly work on the White House staff or something," Obama added.
He was then jokingly asked by CBS' Gayle King, "No cabinet position for you, Mr. President?" Obama made it clear where he stands.
"There are probably some things I would not be doing because Michelle would leave me," he responded. "She'd be like, 'What? You're doing what?'"
See Obama's comments below (starting at 11:50):
Biden was projected the winner on Nov. 7 by several major outlets. However, President Donald Trump has refused to concede the presidential election.
Despite Trump's refusal, Biden has pressed forward with building his administration. Last week, he named his longtime adviser Ron Klain as his White House chief of staff.
The U.S. presidential inauguration is set for January 20, 2021.
Obama also weighed in on the 2020 presidential election, saying during his CBS interview that it is "disappointing" Republican lawmakers have not publicly refuted Trump's claims of voter fraud in the election, as IJR reported on. He also said there is "damage to this."
He added, "Because what happens is that the peaceful transfer of power, the notion that any of us who attain an elected office, whether its dogcatcher or president, are servants of the people. It's a temporary job. We're not above the rules. We're not above the law. That's the essence of our democracy."