News
Officer Serving Time for Murder of George Floyd Pleads Guilty to 2 More Charges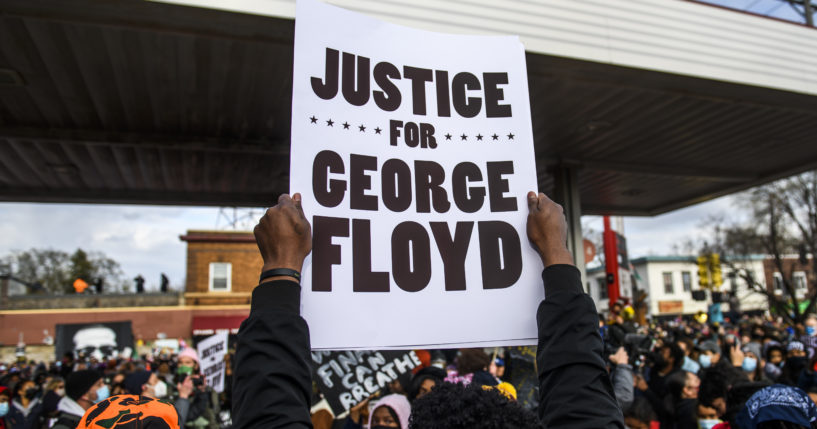 Derek Chauvin, the former police officer convicted of the murder of George Floyd, has pleaded guilty to two additional charges.
On Friday, Axios reported the former Minneapolis officer pleaded guilty to two counts of tax evasion for 2016 and 2017, citing the local prosecutor's office.
Chauvin was charged with aiding and abetting after failing to file tax returns in the state.
Advertisement - story continues below
Prosecutors reported that Chauvin and his ex-wife Kellie May Chauvin underreported their total income by $464,433 between 2014 and 2019.
Chauvin was reportedly sentenced to 13 months in prison, with a credit for 13 months he already served.
Additionally, the former officer said he would pay restitution.
"The true reason Is some financial concerns at the time," Chauvin said to the judge.
Advertisement - story continues below
Last month, Kellie May Chauvin pleaded guilty to the tax fraud.
Her sentencing date has been set for May 12.
They were both charged of the crimes in 2020.
Scott Haldeman, an assistant Washington County attorney, pointed out to The Washington Post police departments are funded by tax money.
"It's almost ironic," Haldeman said.
Advertisement - story continues below
In 2021, Derek Chauvin was sentenced to 22 1/2 years in prison for his role in the murder of Floyd.
Minnesota Attorney General Keith Ellison said at the time, "I want to acknowledge the deep and tremendous pain that all the families are feeling, especially the Floyd family."
He added, "You have our sympathies, and I acknowledge and hear the pain that you are feeling."
Ellison explained the event had "been painful throughout Hennepin County, throughout the state of Minnesota and even the country. But most importantly, we need to recognize the pain of the Floyd family."
Advertisement - story continues below
Floyd died in 2020 after Derek Chauvin held his knee onto Floyd's neck for more than nine minutes, NPR reported.
Truth and Accuracy
We are committed to truth and accuracy in all of our journalism. Read our editorial standards.
Comment Down Below
Conversation