News
Olympian Lolo Jones Starts IVF Treatments, Fears She Is 'Running Out of Time' to Start a Family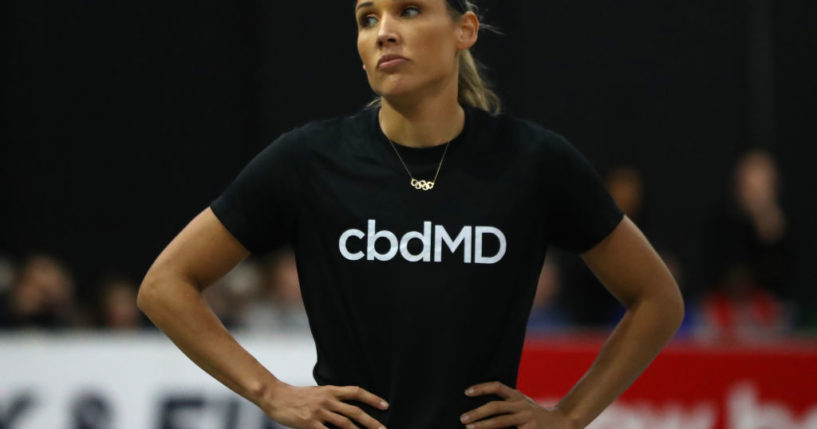 Olympian Lolo Jones announced that she has started in vitro fertilization (IVF) treatments.
The Olympic bobsledder and hurdler posted a video to her Instagram on Wednesday where she shows a personal look into the process and said that she really wants a family and has waited for her husband "for so many years."
"Terrified. 15 days before I turned 40. nothing has scared me more than feeling like I'm running out of time to have a family. I originally wanted to freeze my eggs when I was in my early 30's. I just kept thinking I will meet my husband and things will all work out," Jones wrote in the caption. "Well here I am almost 10 years later and it hasn't. With my anxiety increasing daily to know if I could even have kids."
Advertisement - story continues below
Jones also revealed that she is indeed still fertile.
"They first checked my AMH levels which showed I had a great egg reserve for my age! 3.2!! Praise God SHE's FERTILE so now that I looked eligible to start the egg freezing process my journey began," she wrote.
Jones also encouraged other women to do the same.
"I want to encourage women to check into this earlier. Not every women is the same. You can be 35 years old and have the egg count of someone who is 25 or you can be 25 years old and already losing your eggs at a high rate," she wrote.
Advertisement - story continues below
Olympian Lolo Jones Reveals She's Freezing Her Eggs in Tearful Video: 'I'm Running Out of Time' https://t.co/ply6HGNmto

— People (@people) August 4, 2022
Continuing she wrote, "If you know you want to start a family but just can't do it now maybe for career reasons or you don't have a husband look into freezing your eggs."
Proverbs 3:5-6 says, "Trust in the Lord with all your heart, and do not lean on your own understanding. In all your ways acknowledge Him, and he will make straight your paths."
Jones, who is a Christian, has been very vocal about being a virgin and not having sex until she is married. She opened up about the struggles of dating on her Instagram.
"Tonight I blocked the guy I was talking to for 8 months. My heart just couldn't take it anymore," she shared. "He gave me so many mixed signals. He would talk about marriage and kids but then keep me in the friend zone. He would never make time to see me. My heart is so heavy."
Advertisement - story continues below
Continuing, she wrote, "I have continually asked God to honor me with A Godly man. I've prayed for years and with many tears for God please to allow me to find my husband. I even prayed if God didn't want me to be married to remove the desire from my heart. But as the years grow I want to be married more and desire badly to have a family of my own. And I just keep getting my heart broke."
"I get teased all the time because I won't have premarital sex. Guys will [direct message] me that I'm old. I'm washed up I should just put out already. So I'm just crying out. Where are you God? Your word says John 14:14. If you ask me anything in my name, I will do it," she wrote. "I'm asking God to please honor the desire of my heart. Your word says two are better than one. Ecc 4:9-12 I'm just asking God to honor my heart because faith is hurting right now. I'm tired of getting teased. I'm asking God my father, my protector, my provider please show up. Please honor me."
Truth and Accuracy
We are committed to truth and accuracy in all of our journalism. Read our editorial standards.
Comment Down Below
Conversation