News
PA Dem Candidates to Miss Biden's Trip to the State, Citing Scheduling Conflicts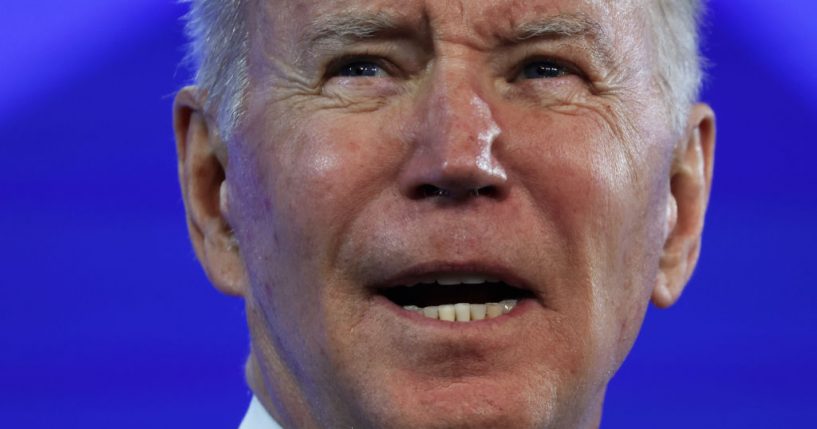 President Joe Biden is scheduled to travel to Pittsburgh, Pennsylvania, to tout the bipartisan infrastructure law and economic growth.
Pennsylvania Gov. Tom Wolf (D), who is term-limited, and Sen. Bob Casey (D-Pa.) will attend the event on Friday.
However, Lt. Gov. John Fetterman (D), who is running for Senate to replace Sen. Pat Toomey (R-Pa.), will not be attending. Additionally, Pennsylvania Attorney General Josh Shapiro (D), who is running for governor, will not be there.
Advertisement - story continues below
Both cited scheduling issues as the reason for missing the event.
Will Simons, a spokesman for Shapiro, said, "Josh Shapiro is running to be the governor of Pennsylvania, and he's focused on the issues that matter to Pennsylvania families."
"Like every American should, Josh wants our president to be successful, and we'll continue welcoming President Biden to his home state of Pennsylvania," he added.
The Associated Press notes that Shapiro attended three events with Biden last year, but at the time, the president's approval rating was higher.
Advertisement - story continues below
Earlier this month, Biden traveled to Georgia to deliver a speech urging the Senate to pass voting rights legislation, and change the filibuster rules if necessary to do so.
Democratic Georgia gubernatorial hopeful Stacey Abrams was not at that speech. Her absence was blamed on a scheduling conflict, as IJR reported.
Biden dismissed speculation that Abrams intentionally skipped his speech, telling reporters, "I spoke to Stacey this morning. We have a great relationship. We got our scheduling mixed up. I talked with her at length this morning. We're all on the same page. And everything's fine."
In November, Democratic Texas gubernatorial hopeful Beto O'Rourke declined to say if he would like Biden to campaign for him ahead of the 2022 election.
"It means that I'm focused on Texas and on my fellow Texans. Those are the people most important to me. There's no politician, there's no other person from outside of this state, who can help to change the course of this election for better or for worse," O'Rourke said.
Truth and Accuracy
We are committed to truth and accuracy in all of our journalism. Read our editorial standards.
Comment Down Below
Conversation