News
Parents of Student Suing School District Over Issue With Pledge of Allegiance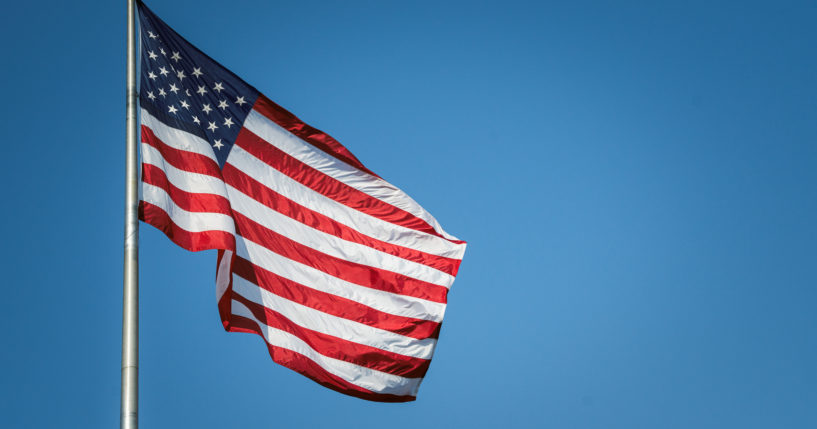 The parents of a high school student have filed a lawsuit against a South Carolina school district over an issue involving the Pledge of Allegiance.
According to The State, Marissa Barnwell, a Black student at River Bluff High School, claimed she was walking to class in the hallway when the Pledge of Allegiance began to play over the loudspeaker, citing a federal lawsuit filed last month.
The lawsuit claims Barnwell refused, in a "non-disruptive manner," to recognize the pledge upon entering the classroom.
Advertisement - story continues below
River Bluff teacher Nicole Livingston allegedly started to yell and demand the student acknowledge the pledge.
The lawsuit claims Livingston physically assaulted her and shoved her on a wall, per The State.
The teacher proceeded to bring Barnwell to the principal's office to face the consequences.
"I was just in disbelief," Barnwell said.
Advertisement - story continues below
She added, "You can hear me say in the video, 'Get your hands off of me.'"
The lawsuit stated Barnwell was "extremely upset and emotionally disturbed."
During a news conference, Barnwell said she was "completely and utterly disrespected," adding, "No one has apologized, no one has acknowledged my hurt. … The fact that the school is defending that kind of behavior is unimagineable."
Tyler Bailey, the family's lawyer, told the outlet, "The thing that's beautiful about America is we have freedoms."
He added, "Students in our schools should feel safe, they should not be feel threatened for exercising their constitutional rights."
Advertisement - story continues below
South Carolina law states that any individual "not wishing to say the 'Pledge of Allegiance' or otherwise participate in saying the 'Pledge of Allegiance' is exempt from participation and may not be penalized for failing to participate."
It continues, "A person who does not wish to participate may leave the classroom, may remain in his seat, or may express his nonparticipation in any form which does not materially infringe upon the rights of other persons or disrupt school activities."
Truth and Accuracy
We are committed to truth and accuracy in all of our journalism. Read our editorial standards.
Comment Down Below
Conversation