News
Pelosi Made Same Bold Prediction About Dems Taking the House in 2010 — 'They Suffered a Crushing Loss'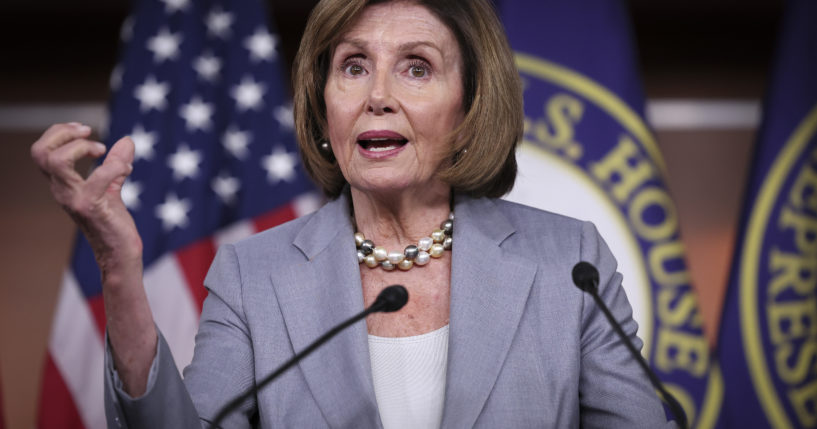 House Speaker Nancy Pelosi (D-Calif.) is still confident Democrats will win seats in the House in the upcoming 2022 midterm elections.
On Tuesday, Punchbowl News's Jake Sherman interviewed Pelosi.
When asked if she believes Democrats will pick up seats, Pelosi replied, "Yes indeed."
Advertisement - story continues below
She explained, "I was just in 12 cities in 12 days. We're ready. And understand this. Because of the leadership of [DCCC Chair Sean Patrick Maloney], we're ready."
Pelosi continued, "So when the Dobbs decision came down, it wasn't one of those 'If only we had known.' No. We believed we were going to win from Jan. 6 on – well, even November of last year on."
According to Pelosi, "We're ready. Mobilizing on the ground … messaging, raising the money. But the biggest factor of all is not only do we believe, the candidates believe. So for a year, 10 months, eight months, terrific people had put themselves out there believing they could win in those districts."
PELOSI when I asked her if she thinks House Dems will PICK UP seats:

"Yes indeed."

More from @SpeakerPelosi pic.twitter.com/ph7PS2Wckp

— Jake Sherman (@JakeSherman) September 14, 2022
Advertisement - story continues below
The outlet's Wednesday morning newsletter pointed out that Pelosi held the same prediction right up until election day in 2010.
"Instead, they suffered a crushing loss and didn't return to the majority for eight years," Punchbowl News noted.
Do you think Dems will take the House?
Additionally, the outlet asked Pelosi what her message would be for those who believe 2022 is similar to 2010.
"I don't know what you mean by that," Pelosi said.
She added, "Nobody's told me that."
Advertisement - story continues below
This is not the first time Pelosi has expressed her confidence in Democrats when it comes to the midterms, as IJR reported.
During a press conference earlier this month, Pelosi told reporters, "I know we're not here in a political venue. So, I hesitate to go too far down the path. But you asked, two of you asked. And we have absolutely every intention of holding the House."
Truth and Accuracy
We are committed to truth and accuracy in all of our journalism. Read our editorial standards.
Comment Down Below
Conversation