News
Pfizer Says Its Antiviral Pill Reduces Risk of Hospitalization or Death From COVID-19 by 89 Percent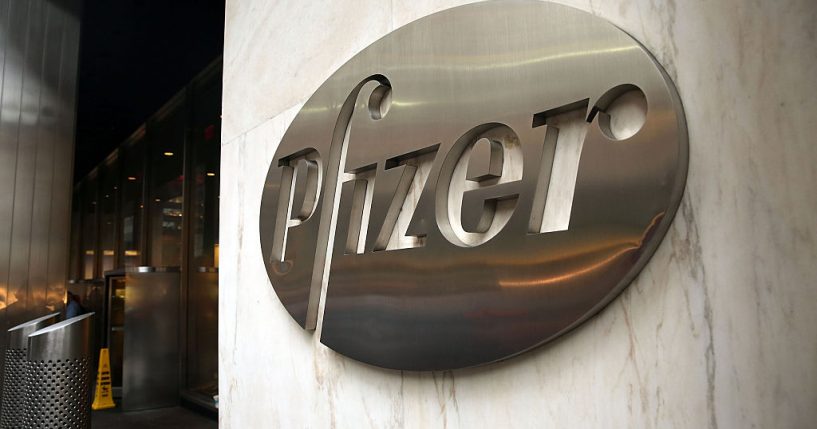 Pharmaceutical company Pfizer is announcing that its antiviral COVID-19 pill is 89% effective in preventing hospitalization or death among high-risk patients.
In a statement, Albert Bourla, Chairman and Chief Executive Officer of Pfizer, said, "Today's news is a real game-changer in the global efforts to halt the devastation of this pandemic. These data suggest that our oral antiviral candidate, if approved or authorized by regulatory authorities, has the potential to save patients' lives, reduce the severity of COVID-19 infections, and eliminate up to nine out of ten hospitalizations."
"Given the continued global impact of COVID-19, we have remained laser-focused on the science and fulfilling our responsibility to help healthcare systems and institutions around the world while ensuring equitable and broad access to people everywhere," he added.
Advertisement - story continues below
And Mikael Dolsten, MD, PhD., Chief Scientific Officer and President, Worldwide Research, Development and Medical of Pfizer, said, "All of us at Pfizer are incredibly proud of our scientists, who designed and developed this molecule, working with the utmost urgency to help lessen the impact of this devastating disease on patients and their communities."
"We're thankful to all of the patients, investigators, and sites around the world who participated in this clinical trial, all with the common goal of bringing forth a breakthrough oral therapy to help combat COVID-19," he added.
Pfizer said its pill, known as PAXLOVID, would be "the first oral antiviral of its kind, a specifically designed SARS-CoV-2-3CL protease inhibitor. "
Additionally, it said the pill "could be prescribed more broadly as an at-home treatment to help reduce illness severity, hospitalizations, and deaths, as well as reduce the probability of infection following exposure, among adults."
Advertisement - story continues below
The company's announcement comes a day after Britain's Medicines and Healthcare products Regulatory Agency approved an antiviral pill made by Merck & Co Inc. and Ridgeback Biotherapeutics, becoming the first country to approve such a treatment.
As of Friday, 68.1% of the U.S. population age 12 and up is fully vaccinated against the coronavirus.
Truth and Accuracy
We are committed to truth and accuracy in all of our journalism. Read our editorial standards.
Conversation