News
Police Report Appears to Dispute Democrat Councilwoman's Claim About Republican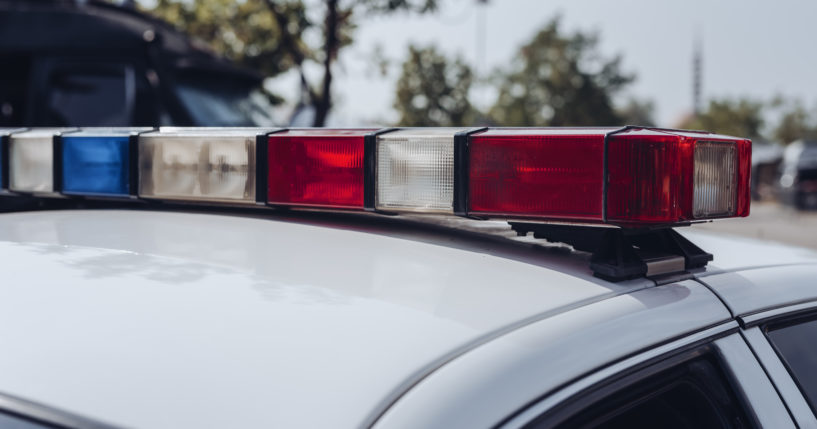 A Democratic councilwoman's claim about a Republican appears to have been disputed by a police report.
The Rochester Democrat & Chronicle reported Irondequoit Town Board member Patrina Freeman, who is a Democrat, claimed Republican Supervisor Rory Fitzpatrick slammed a door and ended up fracturing her wrist.
Freeman claimed the incident occurred during a Town Board meeting on September 20.
Advertisement - story continues below
She said Fitzpatrick grew upset when she requested copies of documents related to a "sensitive matter."
"At that point, Supervisor Rory Fitzpatrick got aggressive and angrily pushed his chair back from the table and walked in the direction of the door. Once behind where I was sitting, he threatened me by saying 'be careful,'" Freeman explained, as the outlet reported.
She continued, "Supervisor Fitzpatrick stormed out of the conference room with me right behind him as I was sitting nearest to the door. The supervisor got to the door first, opened the door forcefully, walked through, and then slammed the door on me, effectively hitting my hand and fracturing my wrist."
The following day, Freeman reportedly filed a police report.
Advertisement - story continues below
Fitzpatrick later shared a statement denying the accusation.
"Councilwoman Freeman filed a report with the Irondequoit Police Department, which conducted an investigation," the statement said.
It continues, "After interviewing witnesses and reviewing video recordings, the police department determined that there was no evidence to substantiate the claim."
The investigator wrote in the report that door "has a self-closing door hinge making it difficult to slam shut."
Additionally, the investigator reported Fitzpatrick "said he did not believe anyone was behind him at the time he left."
Advertisement - story continues below
The investigator continues, "He denied slamming the door and was never made aware of any injuries that Patrina had allegedly sustained."
Here's the police report Irondequoit town council member Patrina Freeman filed alleging town supervisor Rory Fitzpatrick slammed her hand in a door pic.twitter.com/tMoDUDYPLq

— Gino Fanelli (@GinoFanelli) October 18, 2022
The report concludes by noting there are "no working cameras in the second floor hallway area of the Town Hall that would capture the entrance to the second floor suite or the administrative conference room."
It continues, "No further action will be taken."
Truth and Accuracy
We are committed to truth and accuracy in all of our journalism. Read our editorial standards.
Comment Down Below
Conversation