News
Poll Finds 74 Percent of Americans Believe Life Is Back to 'Normal' Amid Pandemic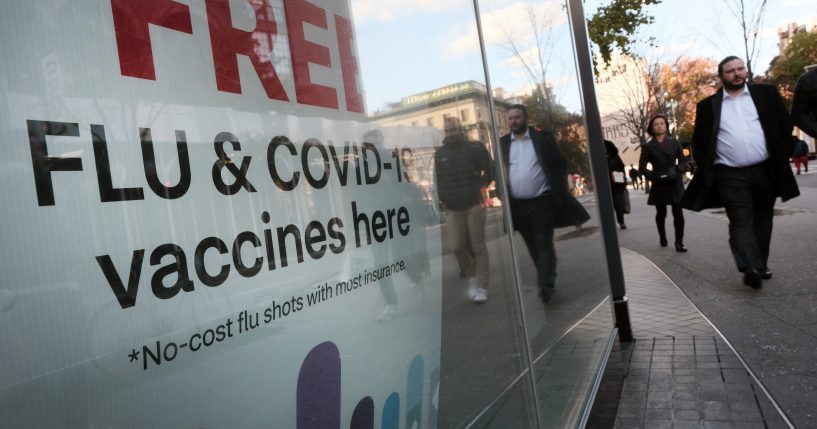 Nearly three in four Americans are convinced life has gone back to "normal" amid the COVID-19 pandemic, according to a poll.
A Yahoo News/YouGov poll found 21% say their lives are "very normal" while 53% say they are "somewhat normal." Only 19% say their lives are "not very normal" and 7% say their lives are "not normal at all."
When it comes to unvaccinated Americans, 70% say their lives are normal while 25% say they are "very normal." Twenty-seven percent of unvaccinated Americans say their lives "never stopped" being normal.
Advertisement - story continues below
Nineteen percent of vaccinated Americans describe their lives as "very normal" compared to 8% who say their lives "never stopped" being normal.
The poll, conducted from November 17 to 19, surveyed 1,696 adults.
The survey comes as Americans are preparing to gather for the holidays. NPR reported that about half of Americans are planning gatherings with 10 people or more, citing a recent survey.
According to the outlet, nearly 95,000 new cases are popping up each day. Dr. Anthony Fauci was asked during an appearance on CNN's "State of the Union" if it is safe for families who are fully vaccinated to gather without masks indoors.
Advertisement - story continues below
"Absolutely," Fauci responded.
He explained, "That's what I'm going to do with my family. And that's what I think people should do."
Has your life gone back to normal?
Fauci continued, "See, that's the whole point we keep getting back to, that is the safety net, is vaccination. Take away the anxiety, take away all the concern about what you should do and not. Get vaccinated and you could enjoy the holidays very easily."
Acknowledging some are not vaccinated, Fauci said, "Please be careful. You know, get tested if you need to get tested when you're getting together. But that's not a substitute for getting vaccinated. Get yourself vaccinated, and you can continue to enjoy interactions with your family and others."
Truth and Accuracy
We are committed to truth and accuracy in all of our journalism. Read our editorial standards.
Comment Down Below
Conversation